Being in town the week – I know, how unusual – got to keep busy. I set up these two tours a month or so ago for when Jonathan is out of school (and not working).
Tour Number One:
Not open to the public, it just happens that my buddy Seth is one of three machinists at the, part of UW's Nuclear Program.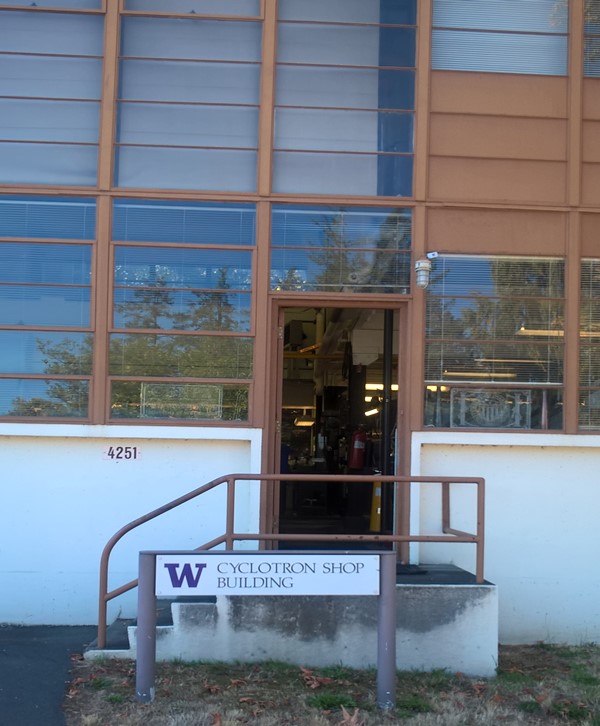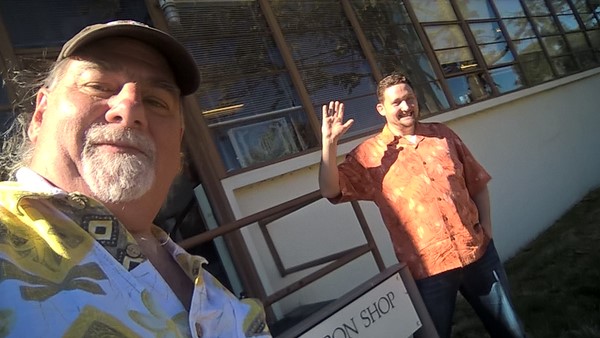 What you need to understand is that Jonathan is an engineering student at South Seattle – so this is cooler for him than me, that and I've been here before to meet Seth for lunch.
Here is the overview of the place – a view I HADN'T seen before: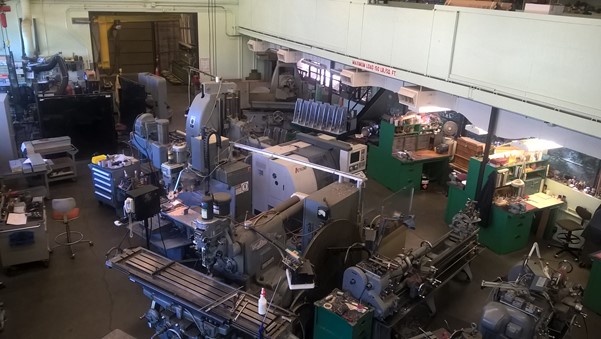 And some of the individual machines….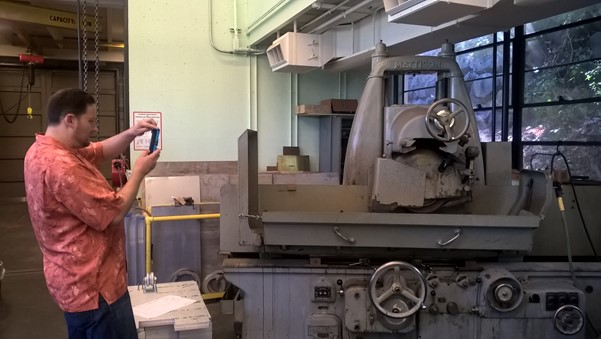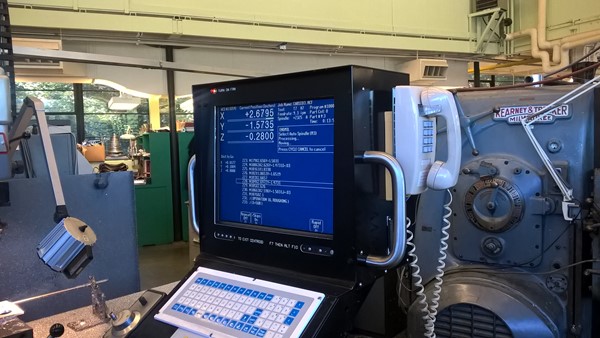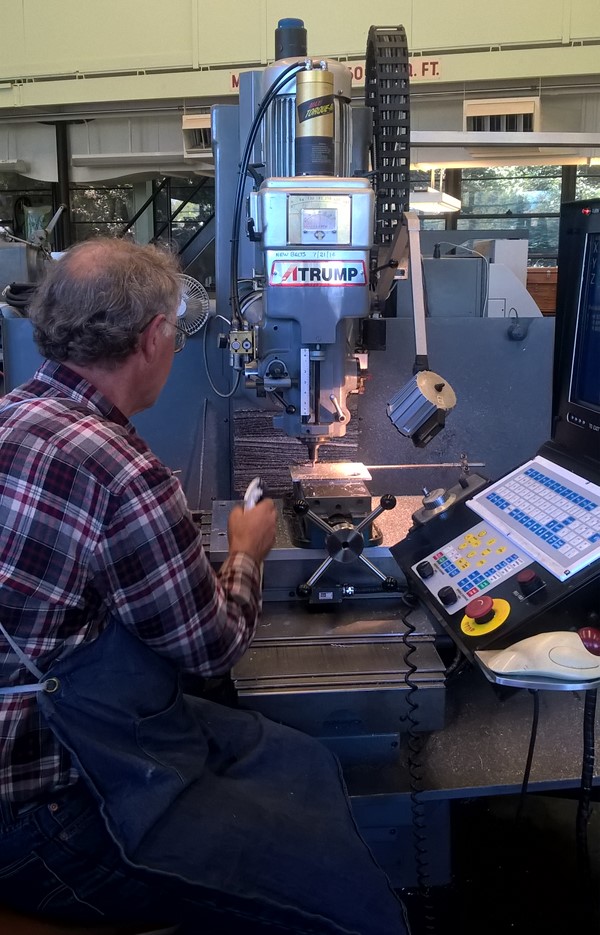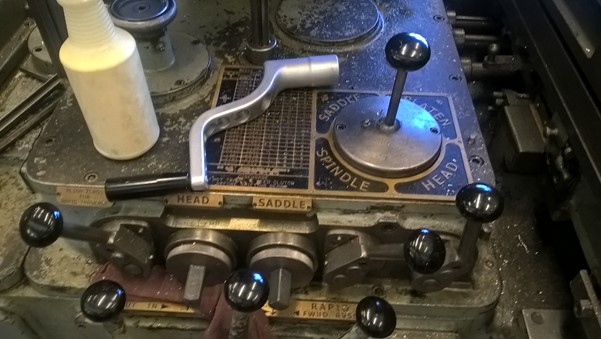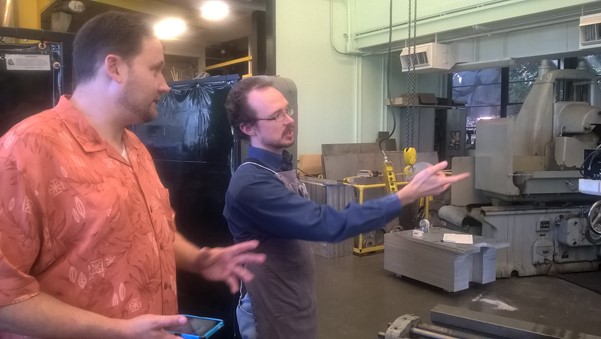 Most of the equipment is World War II vintage – but as you can see, has be upgraded to the modern world. I wouldn't want to help move ANY of these machines.
One of my favorites of this shop is how they recycle stuff that has served its original purpose, but is now "upcycled" into other useful things: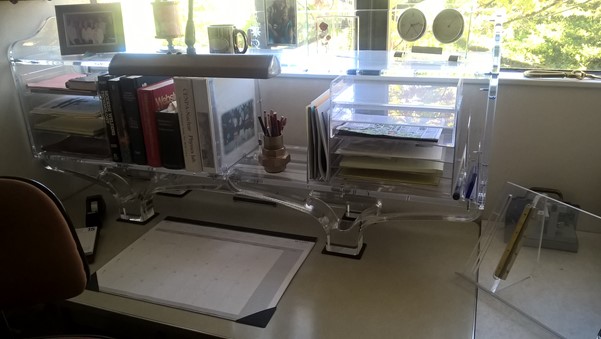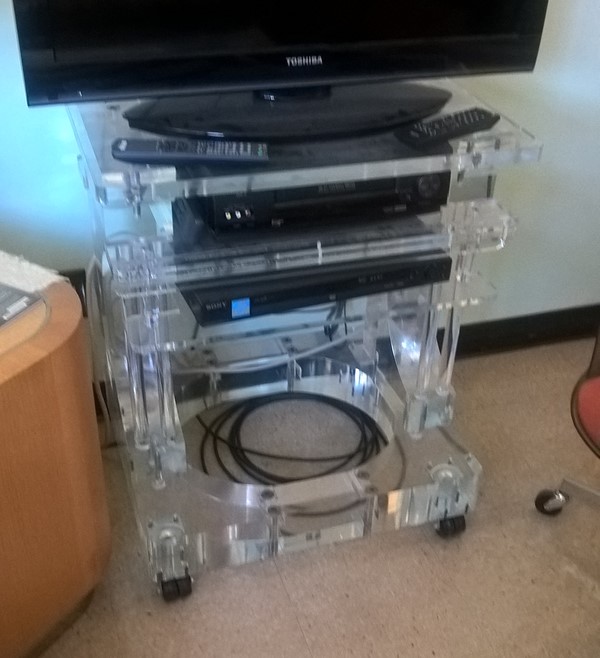 Nice reworking of Lucite shipping mounts.
Tour Number Two:
This tour WILL be open to the public in about a year and a half – it's of the Amazon Fulfillment Center in Kent, Washington. Turns out that I know the guy that is in charge of all the center tours in the US – like the one that I had booked in Indiana for October 4th, that I cancelled when I got a much better option called, no airfare, hotel, rental car, just ugly traffic.
The downside, blogging wise, is that it's a photography prohibited area, so, you get the outside…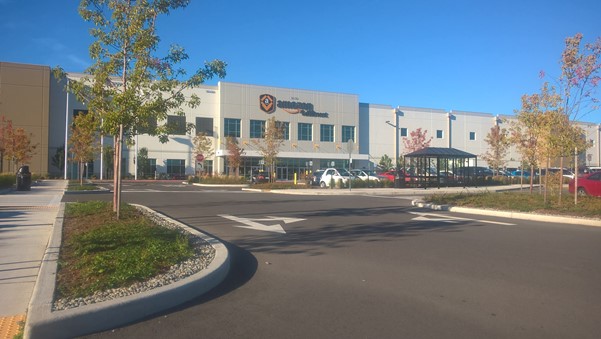 And the lobby signage: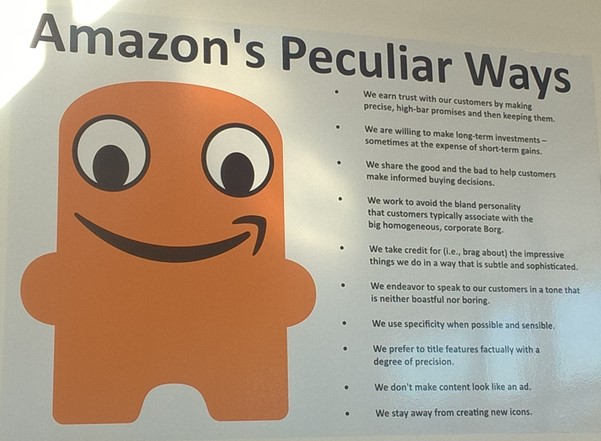 And the secure nature of the faculty – badge coming in, metal detector coming out – my buddy has a plastic belt buckle and a wooden watch (I kid you not, CLICK HERE for Wooden Watches on Amazon) to speed the process (and the watch is cool!)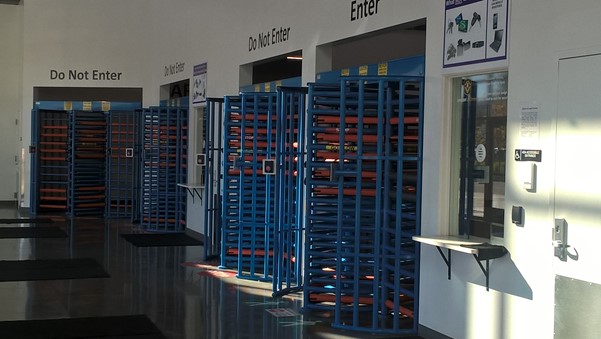 But it was an amazing tour – it was an incredibly efficient Rube Goldberg Device of pick, pack, robots, multiple sorting, dump it on a truck. Our hosts quest is to eventually make this the "gold star" tour of fulfillment centers in the US, to couple with the tour of Amazon Headquarters that Mags and I did in August. CLICK HERE for ink to that post.
If you'd like a list of Amazon Fulfillment Centers that are currently open for public tours, CLICK HERE. Mind you, they are popular and book up quickly.
So, that's how I spend my non-travelling weeks, exploring the odd bits of my region.
[213.6]