Today is my last full day in Charleston – I'm getting to really like this town.
First up today is…as usual…food. This place looked like Old Charleston…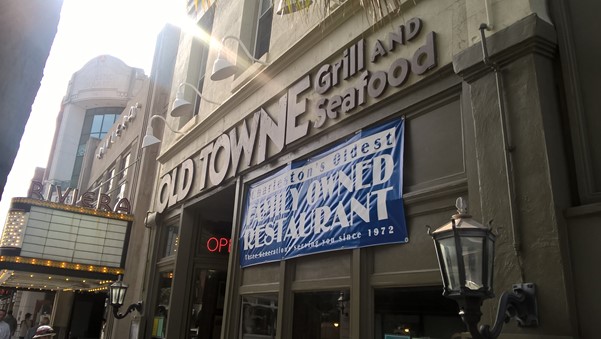 Until you realize it's a Greek restaurant – not what I'm in the mood for today. Luckily, PIG (actually, Nick's BBQ) fit the bill: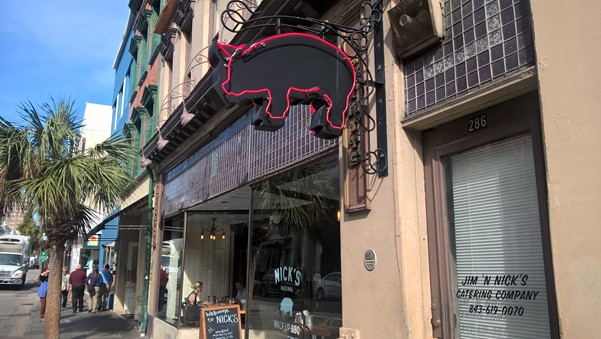 What's that old joke, 69 is good for everyone evolved, but 68….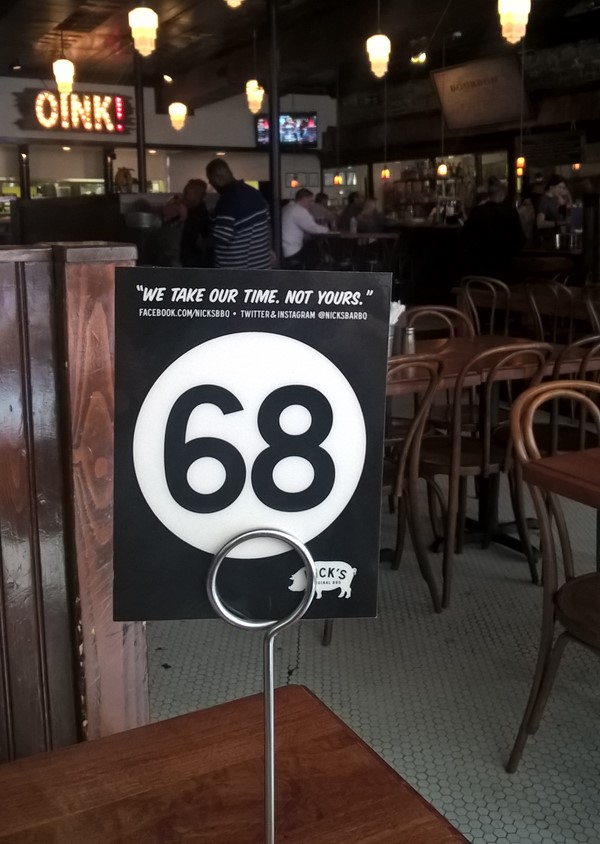 Sort an odd arrangement – queue up at the counter (they have a lane set up), order your food and take your drinks to any table…luckily, I got a booth (and a Manhattan).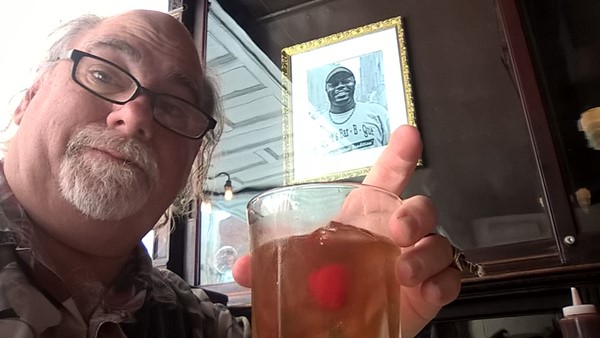 And the Pulled Pork with Cole Slaw…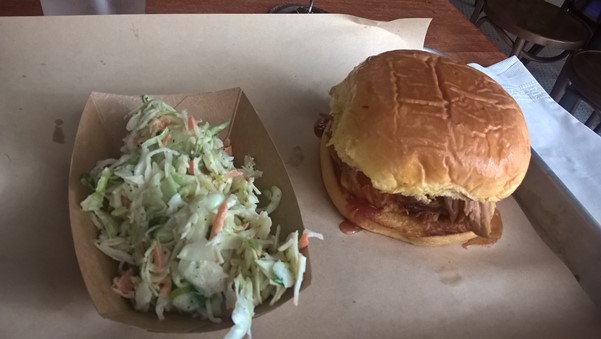 I was up in this neighborhood because I wanted to see if Karl Karesh Clothing For Men was still around. I knew Billy (William) from Seattle – he's now one of vets at the Bronx Zoo (he was Seattle Zoo's vet for a while as well).
Alas – 301 King Street is now an Apple Store: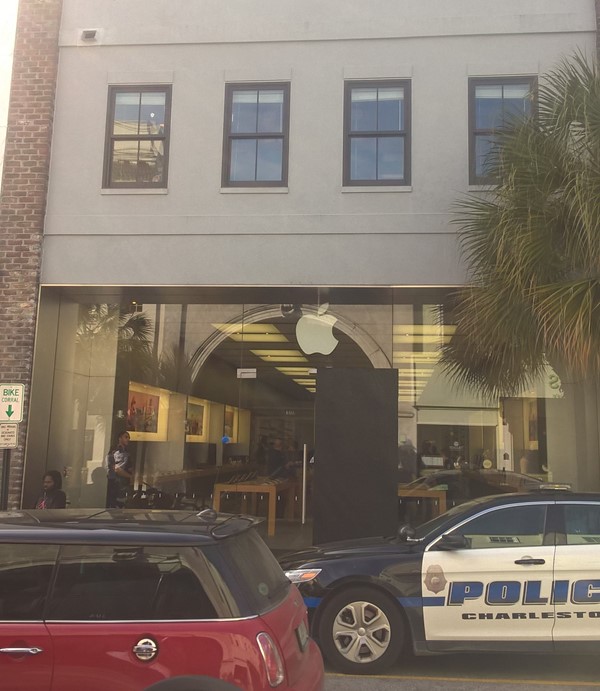 With a busted out front door….one of the most tasteful pieces of plywood emergency repair I've ever seen. And Maybe why the police are there.
Apparently, well, according to his obit, Karl was "Mr. King Street". Here is the link to the obit. And another link took me to an oral history he recorded: LINK.
Never was able to track down a photo of the old store front. Sad. Would have love to seen an old Haberdasher. When I first met Billy, he did his parlor trick – just by looking at me tell me my weight, shirt size, waist, inseam, jacket size. He grew up working the store. Then, there is the other trivia bit – Hyman's Seafood, Hyman's name was Herman Hyman (a relative of Wolf Maier Karesh). Charleston has several hundred years of Jewish history. According to Wikipedia – it is the home of Reform Judaism in the US starting in 1824. The Charleston Synagogue was established in 1749. LINK.
I'd expected to do more museums (well, this was what I put on my list for the trip), but I did swing by the Slave Mart — technically, I thinks it's call the Slave Museum, but when it was running, it was called the Slave Mart.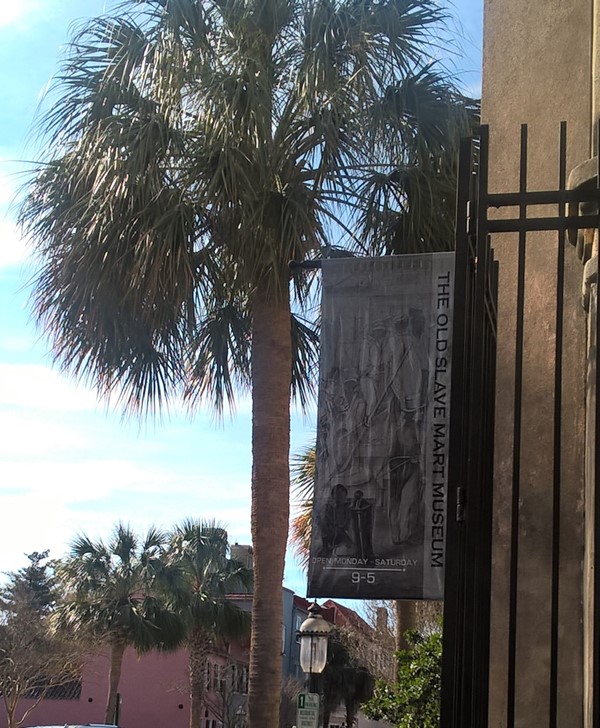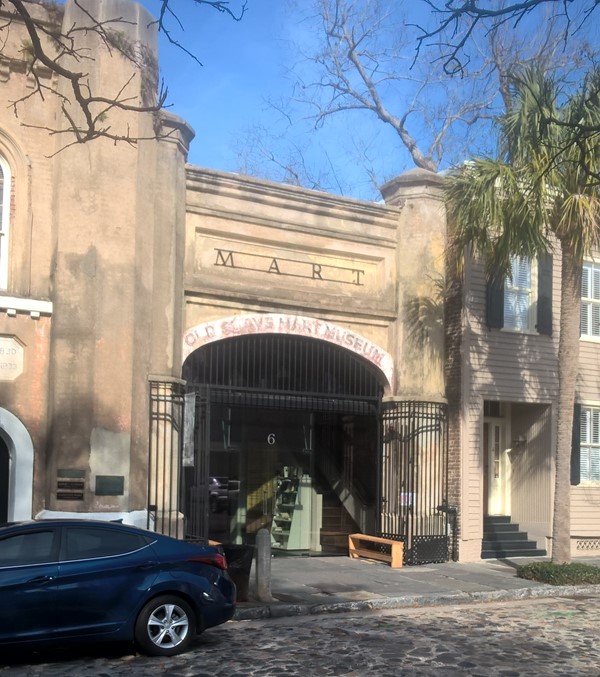 No photos allowed inside, but it was interesting to see the chart of how much a slave would cost you. It all depended on age and skill level. They had prison rooms, kitchen, morgue, they were a one-stop slave shop – charging the owners for each of the services needed to get the slaves ready to sail. As many as 40% of the slaves bought into the US passed through Charleston, those imported from Africa, and those born in the US to African slaves.
But there are some round number (just not the chart) at this LINK.
No matter where you turn in Charleston, freakin' history everywhere: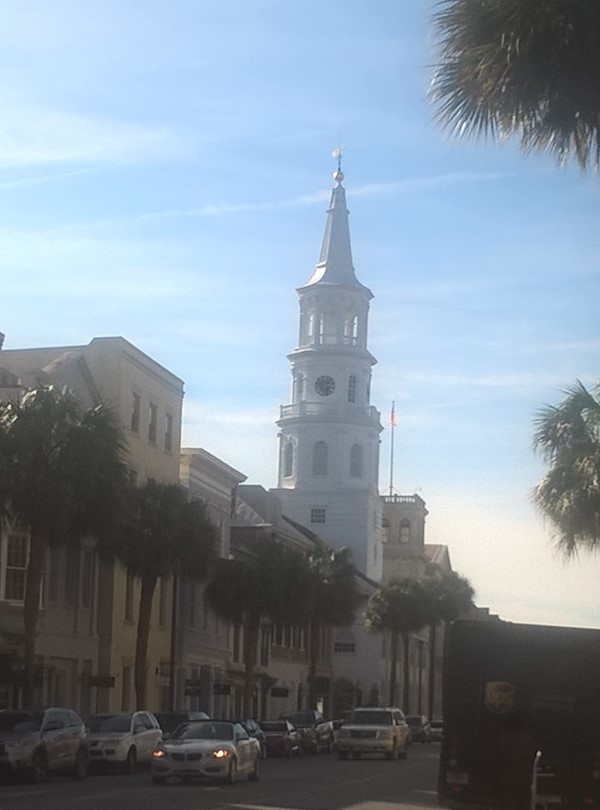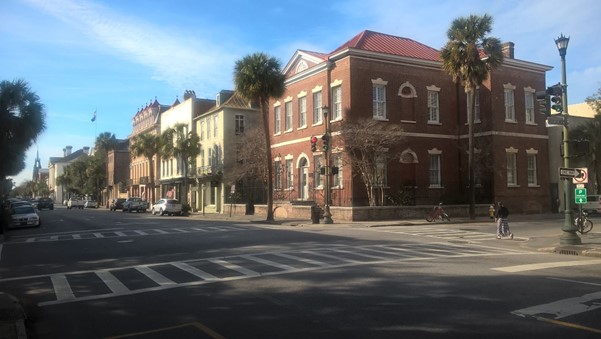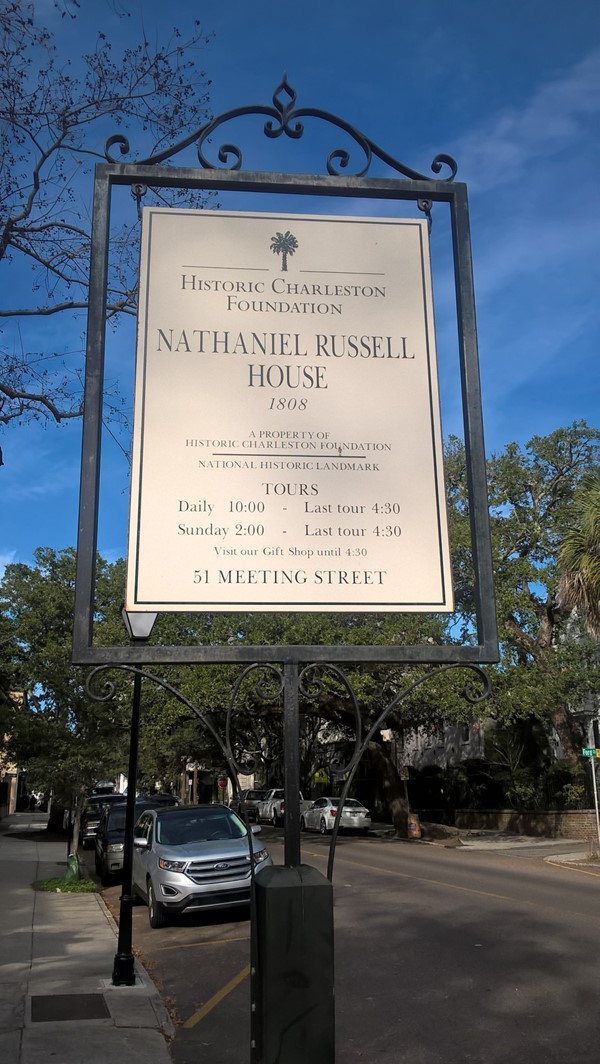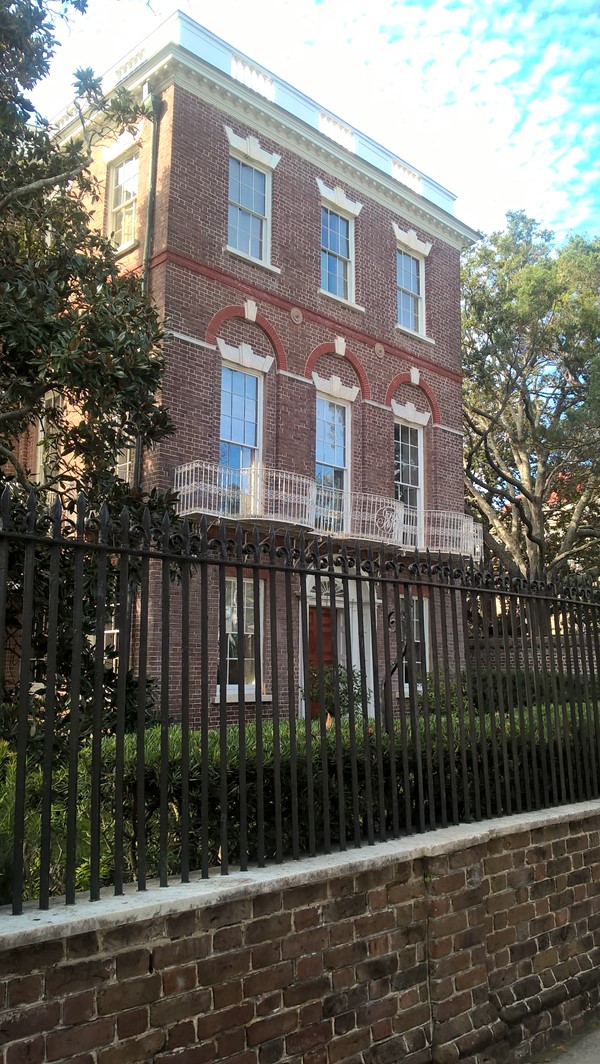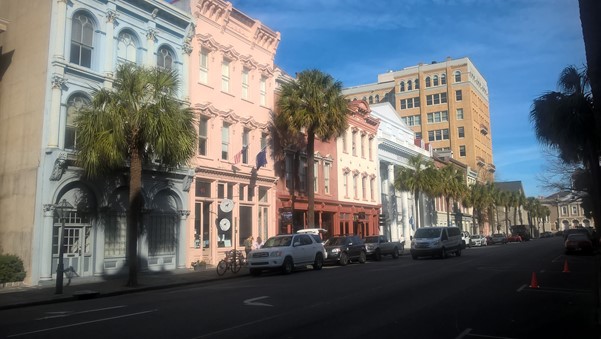 You could easily spend $50 a day on various museum entrance fees – didn't look to see if there is a "pass" that gets you into a bunch of them.
Tonight's Happy Hour quest is back to Hyman's Seafood, for oysters that are $6.50 a half dozen, $5 appetizers, cheap highballs.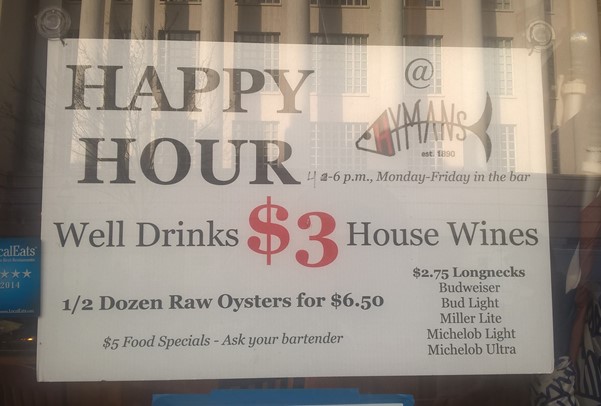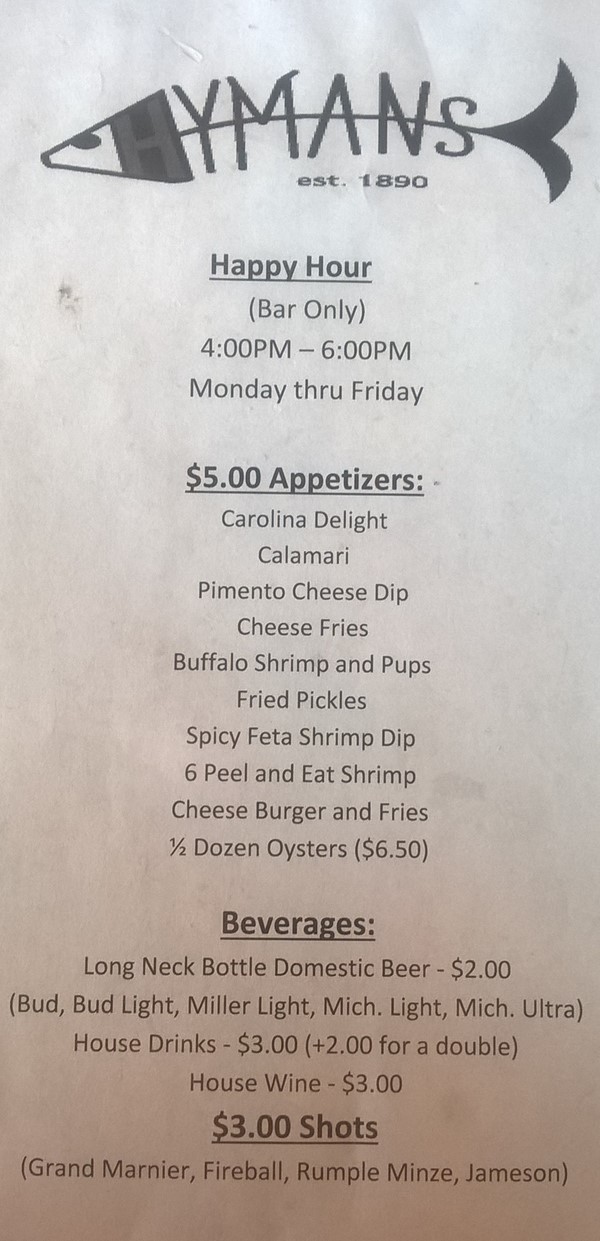 The oysters: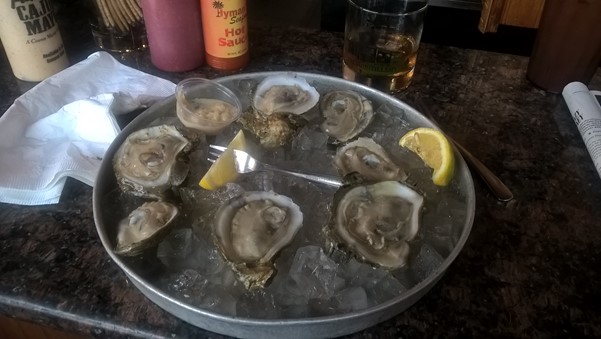 The shrimp:
The fried pickles: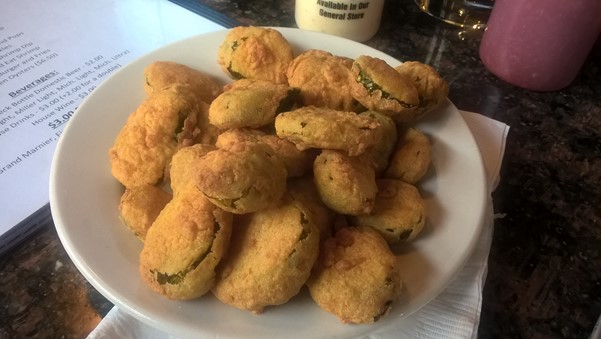 This ends another day of walking miles, walking off the food.
[221.0]