Another week, another trip or two or three – this week two. Off to see Dan and Lisa – been months since I've been there. I did see them for lunch at the end of November on a mileage run with Dancing Bear.
All my trips start with a trip to the Alaska Lounge for a meal – in this case, breakfast: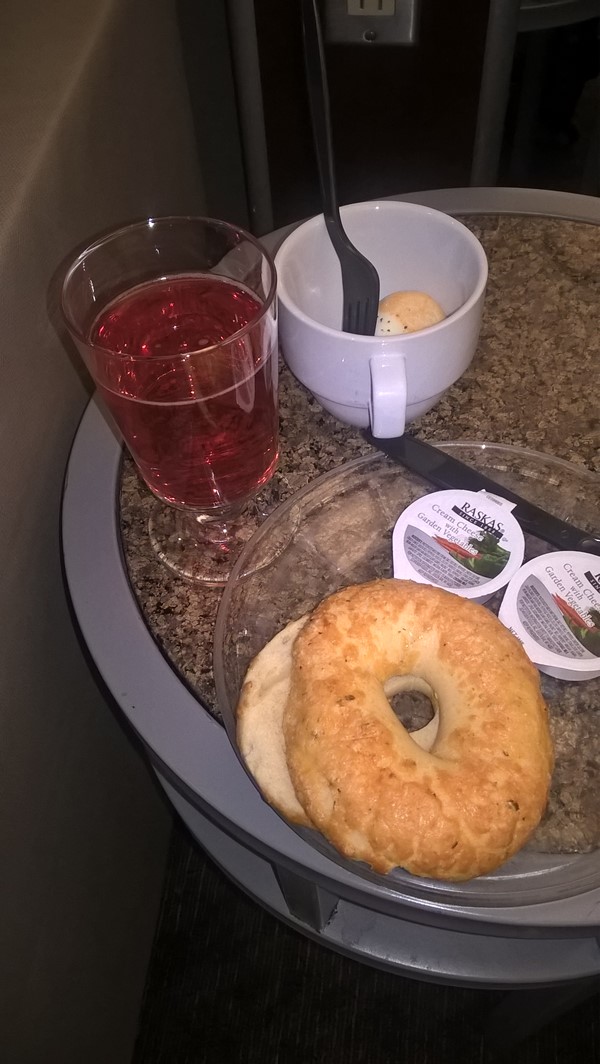 Should you want pancakes, they have a machine for those….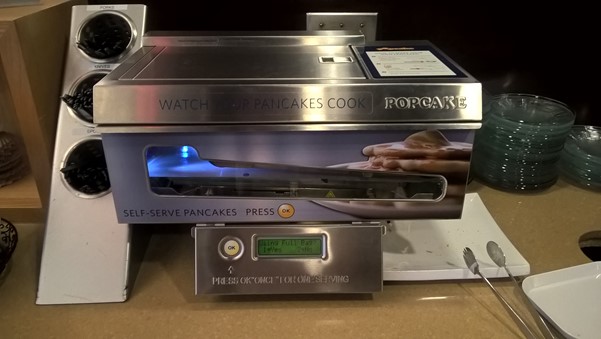 No upgrade, so I'm stuck drinking out of plastic on the plane: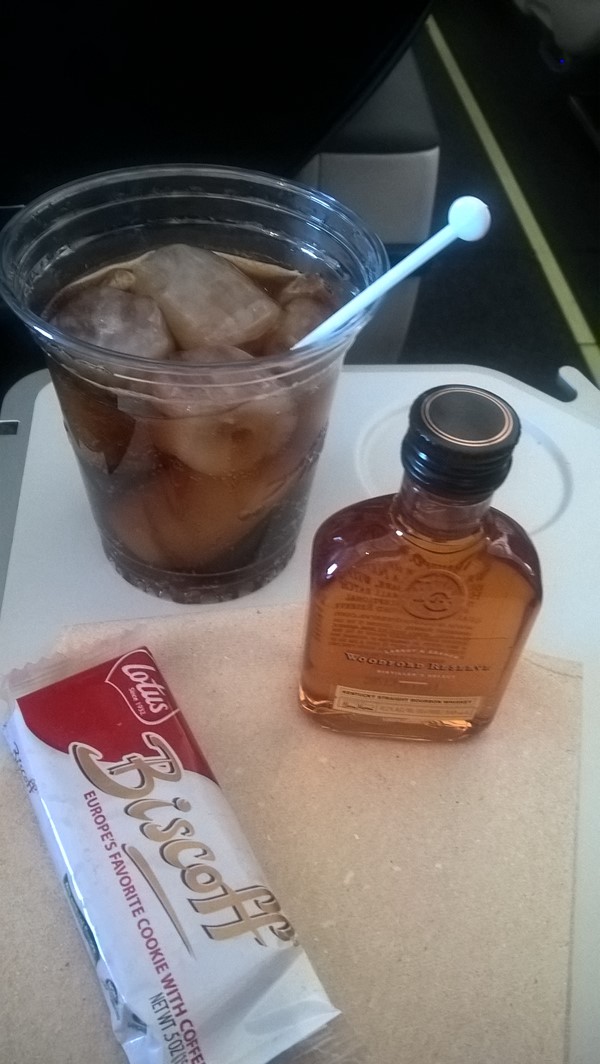 On the upside – Alaska now stocks four different whiskies (Jack Daniels, Crown Royal, Woodford Reserve, and Dewar's).
Lisa picked me up at the airport and soon we were in lovely Broomfield (between Denver and Boulder in the sprawl). Nobody wanted to cook, so out we go for sushi. Hello Hana Matsui Sushi! I was surprised by the number of parents with children in the place – kids? Sushi?
How about starting with a Lychee Martini?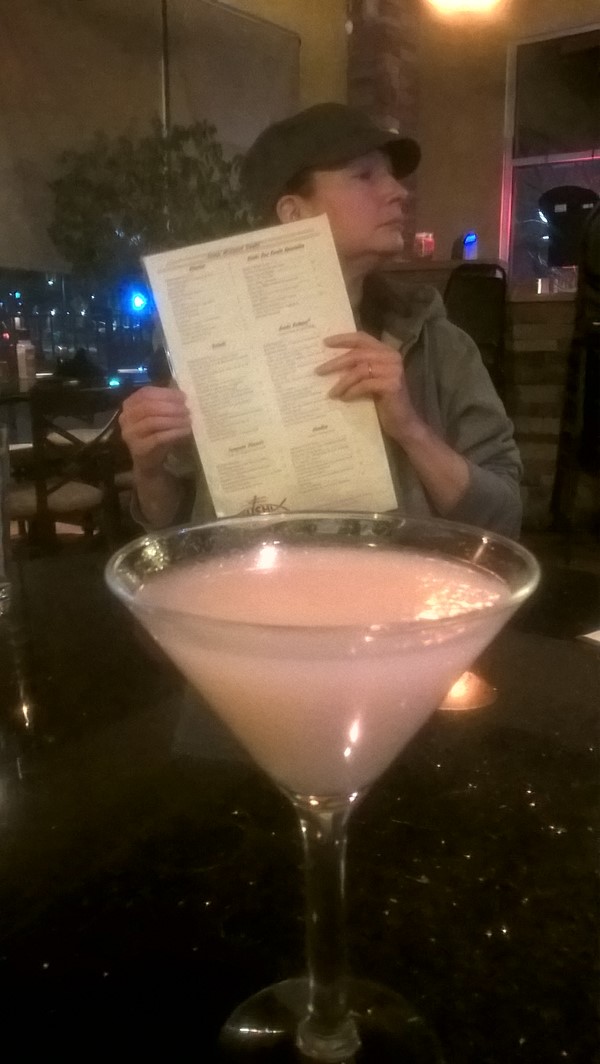 Followed by lots of Sushi, oysters, black cod!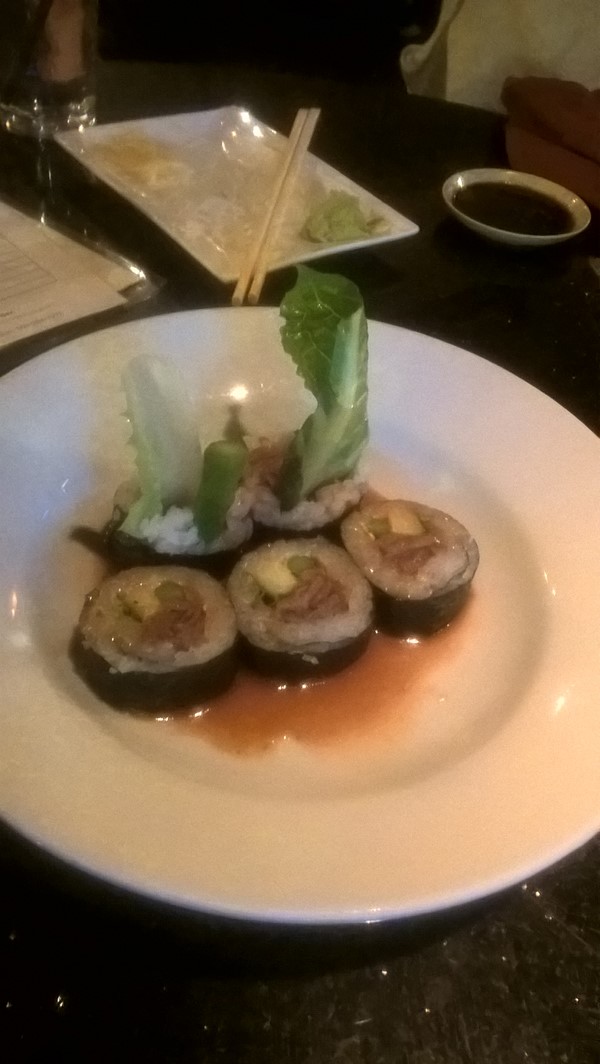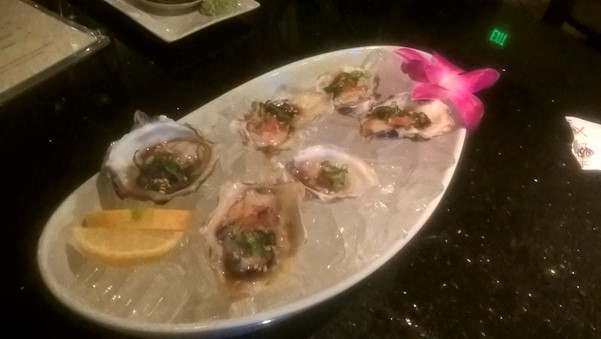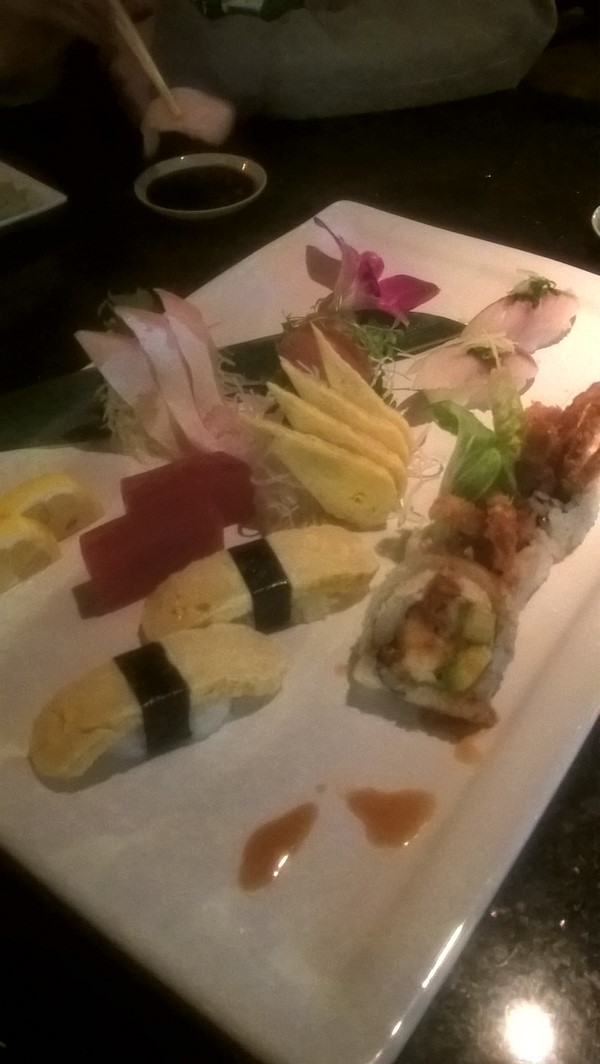 A pretty early night for everyone, and a late rising morning for me before running errands and grabbing lunch to go from GQue…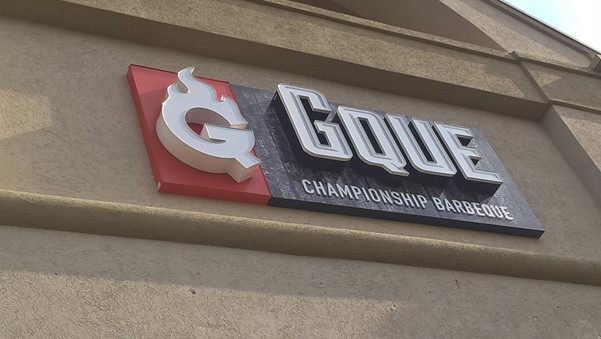 We both went for the pulled pork, and got a small side of the mac and cheese. Pork good, mac/cheese boring.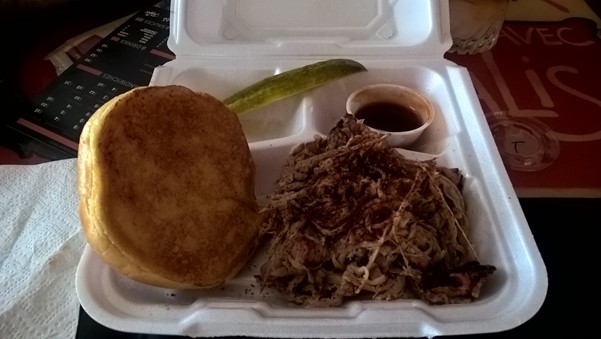 Odd that they also sell whiskey, but I didn't see any fixing for anything other than booze and mixer – not things like Sweet Vermouth for a Manhattan. And it always seems odd to be standing in line to order, and ordering a Manhattan to go with your BBQ – I should know, I did it in Charleston a couple of weeks ago.
A quiet evening at home – but we started with some bubbly: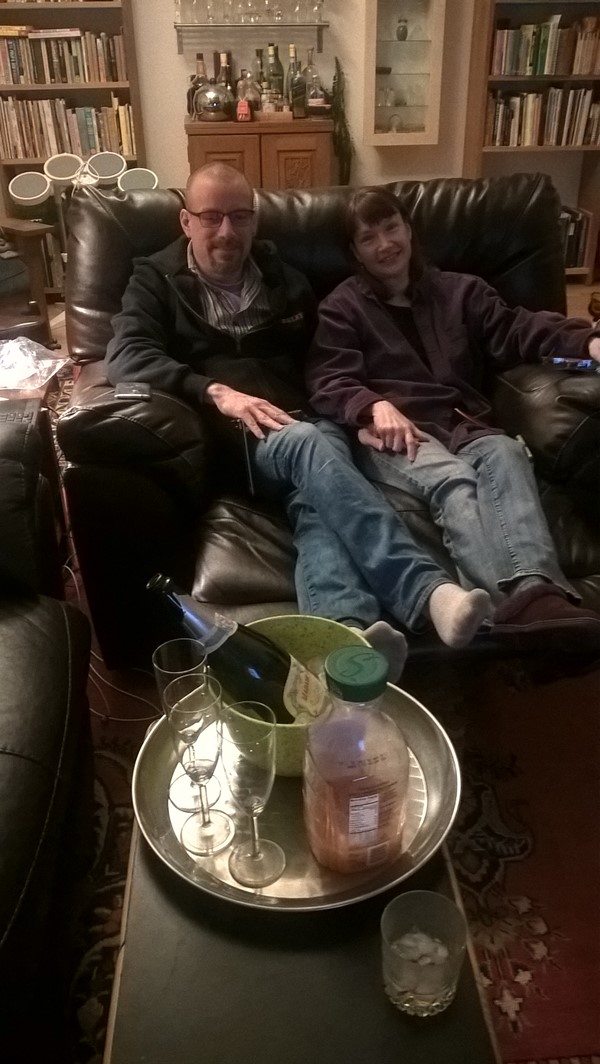 Off to the airport in the morning with a little preflight relaxation in the Admiral's Club…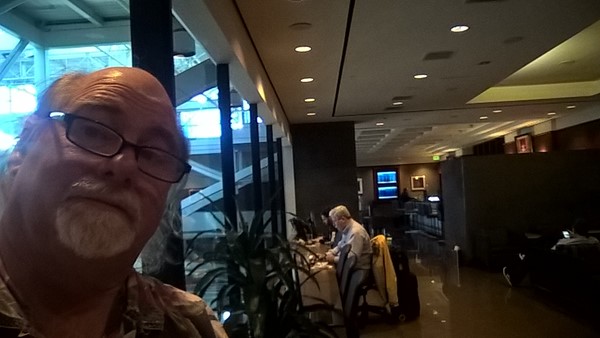 My flight home was on one of the retrofitted Alaska planes with three classes of service. First, Premium Class, and Main Cabin – which means that now it's a two-step upgrade dance as you can see from the "upgrade" screen at the airport: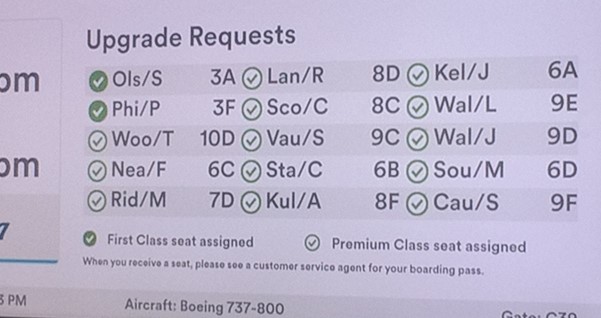 What this means to me personally is that I'll now start trying to book 7C instead of 6C now that there are more rows with extra leg room – that way I have a seatback table (rather than in the arm) and a regular seatbelt (rather than one with an airbag in it).
This is row 6 and 7 – notice the extra knee room in 7 (through 12)in Premium: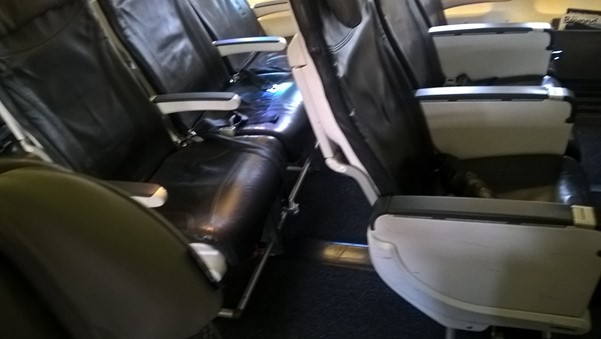 And it looked to me like they've added a couple of inches to the First Class knee room….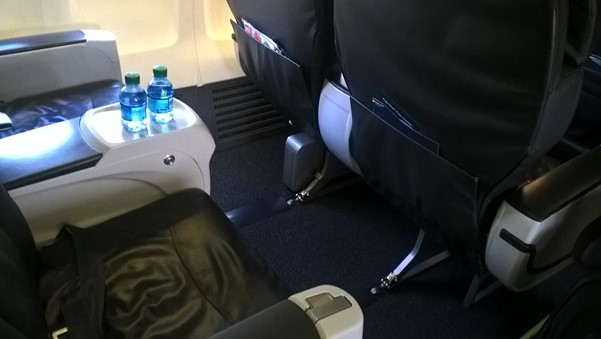 And in Premium Class you now get free cocktails (I get one free no matter where I am behind the curtain), and a snack box: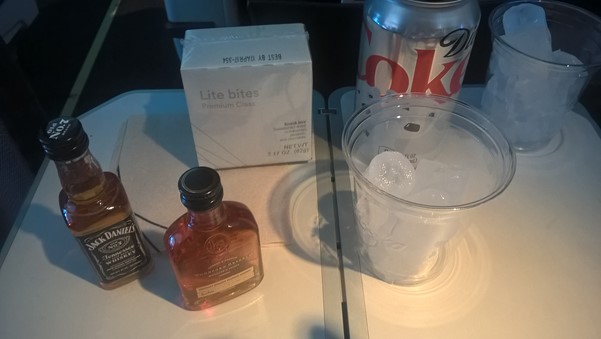 Sadly, you don't get the quick refills like you do in front of the curtain.
Home in one piece with Roxy picking me up at the airport.
[? ? ?]