I know someone in Wellington, he's been to dinner at my house in Seattle at least once, a friend of Roxy. We'd been messaging over the last couple of months – I added Wellington to my itinerary because he said it was his favorite city in New Zealand. Getting together with him is proving a little more problematic. Long gone is the hope of maybe crashing on a floor someplace, replaced with an hour after his massage a couple of blocks from my place and maybe a get together later in the evening – small crisis, he's leaving for Australia tomorrow, and he left his passport in his place two hours away.
My morning is free so besides sleeping in until 9am (not sure what is up with this trip, but I'm popping awake 8ish (which is not my norm), I'm off to ride the Wellington Cable Car – it was closed yesterday for maintenance, but open today. And it's three doors down from the lower hotel entrance.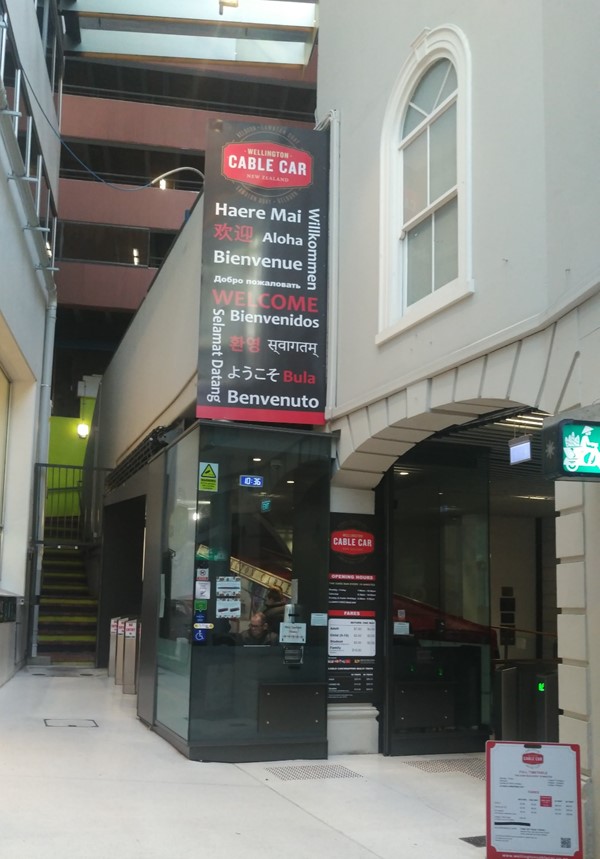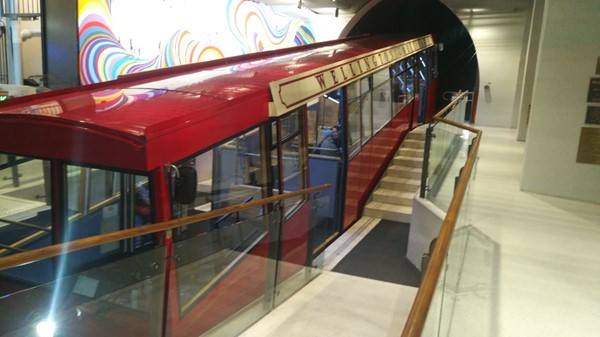 Needless to say, this isn't the 1902 version, but the 1979 rebuild (including track gauge change), refurbished in 2016.
It's a fun ride and here is the view from the top:
With the Cable Car Museum (free) at the top (along with the Rose Garden, Arboretum, and a handful of other attractions.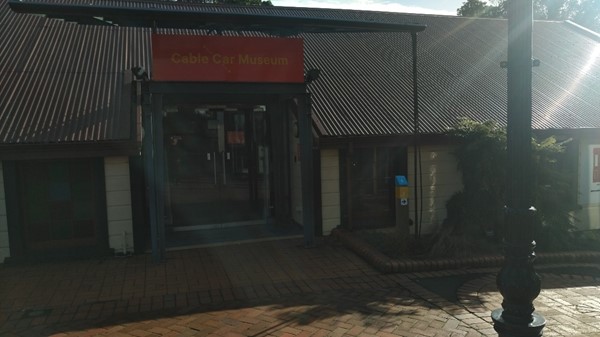 Crappy exterior shot, but inside was fun.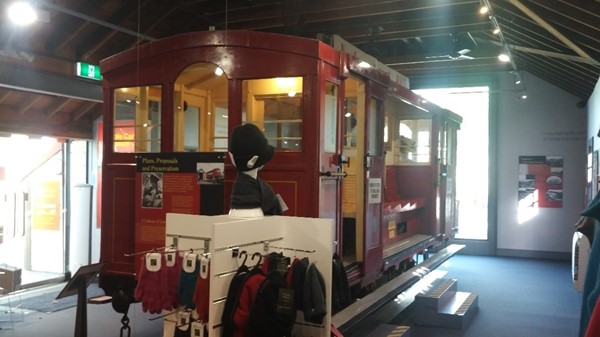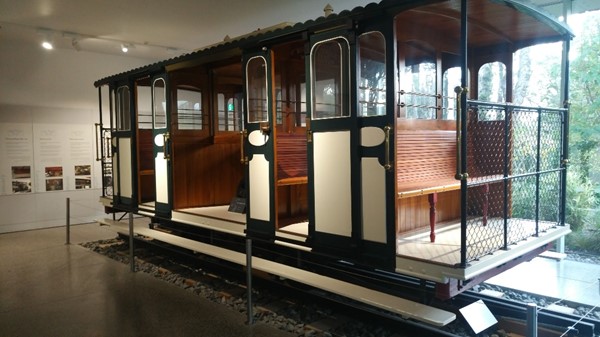 Including some props to dress up in – I really should have gotten a shot of the couple that went to town with this!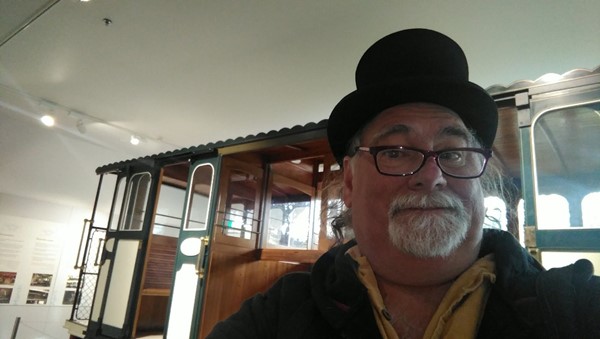 I was done with the hill early, so I hung out in the Burger King around the corner until his massage was finished…and finally we connect and he takes me to the underground market – he only has an hour, but we might be able to hook up at the end of the day once he's retrieved his passport: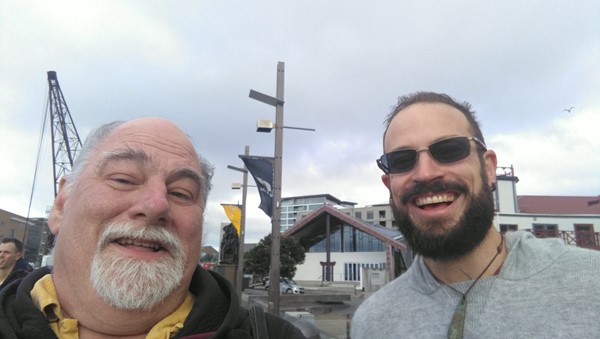 One of the things the underground market holds, is a hot dog stand that usually is on the walk to the waterfront.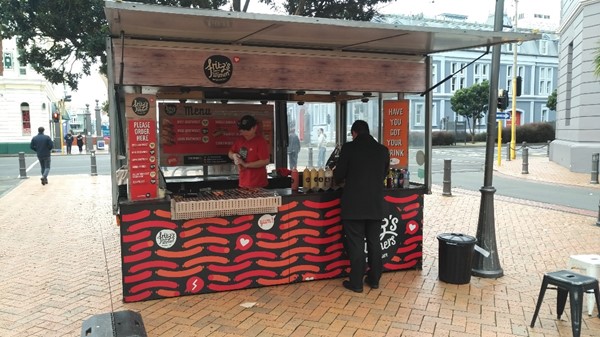 Fritz's Wieners – which during the weekend is located in the Underground Market: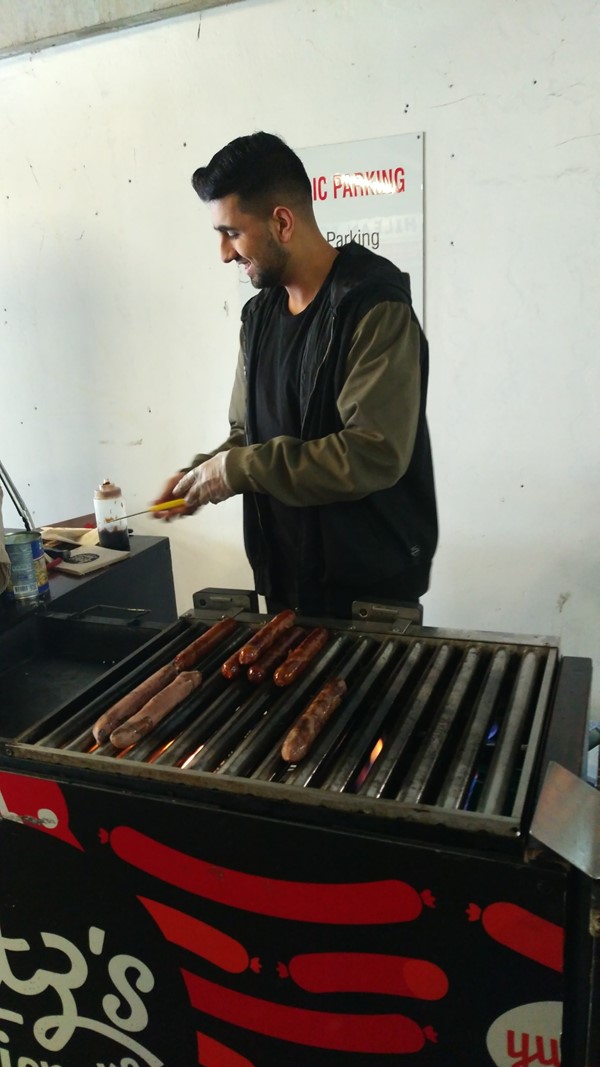 What I really wanted to taste was their lamb bratwurst.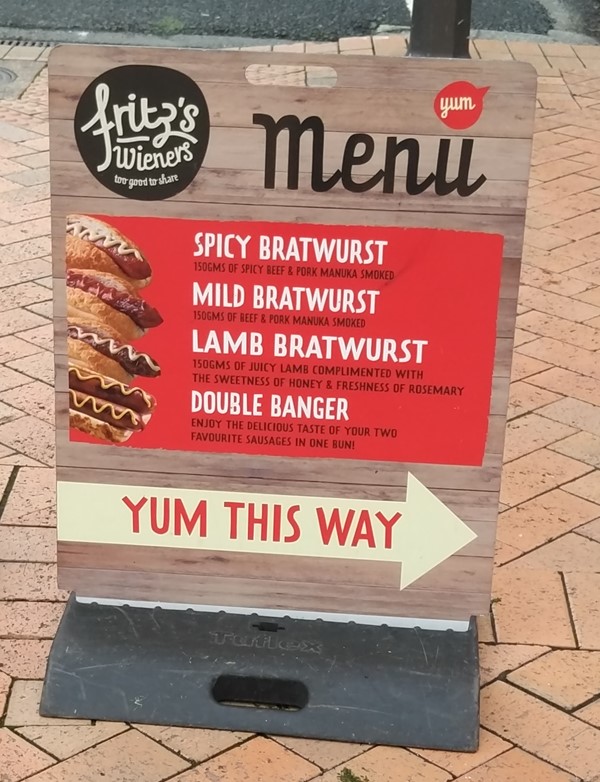 Since Rache and I are going to Chile next year, I was tempted by the booth across the way: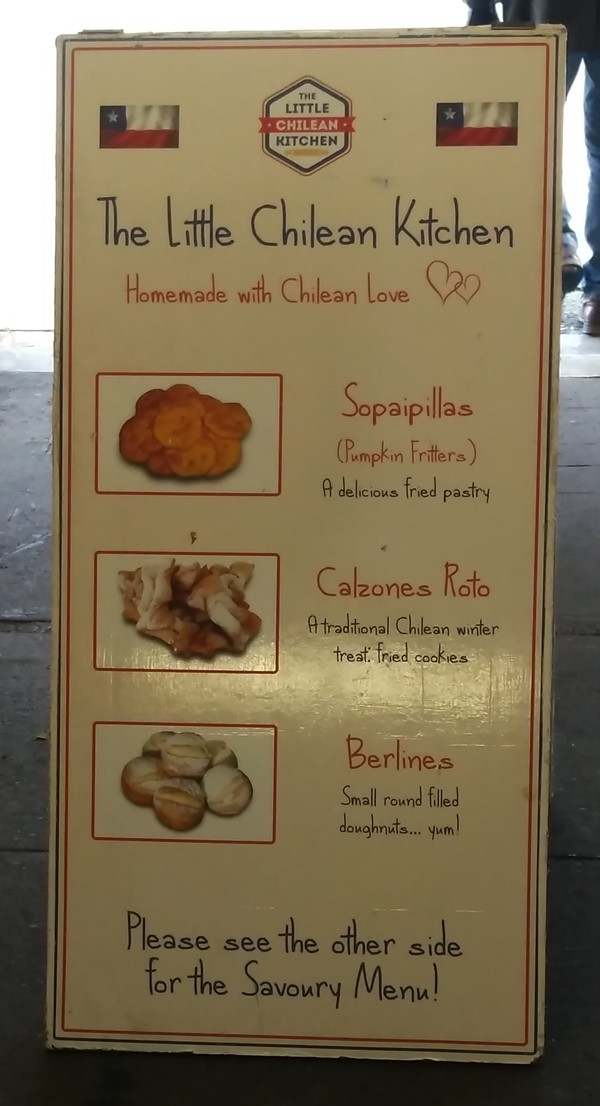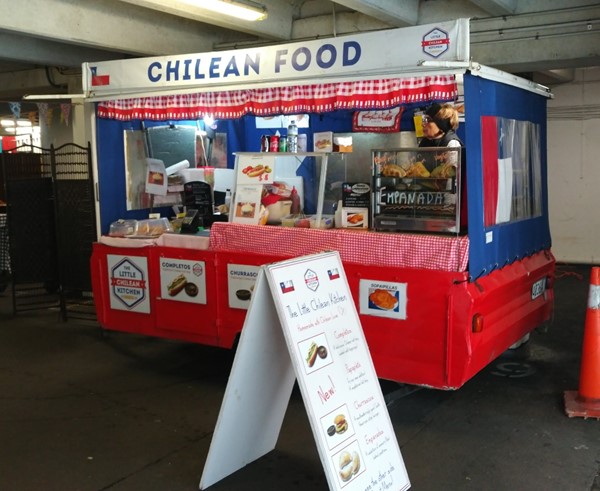 Jake dropped me back at the hotel (he had a car with him, and I napped, then explored the city while he ran back to "Palmy" for his passport, and, of course, another crisis. He didn't get back into town until after seven, so we settled for a drive to the top of Mount Victoria. It was LOTS of narrow windy roads to get to the top, but the lights were amazing.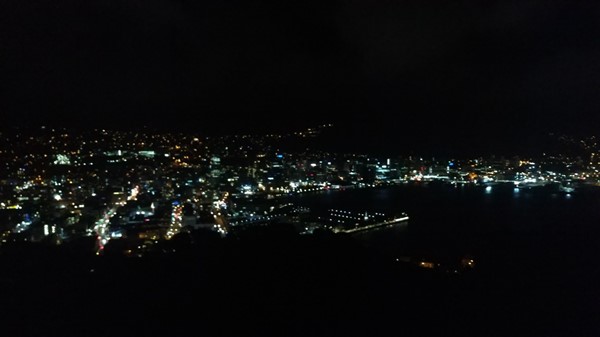 They (Jake and his mate) dropped me (again) at the hotel then went off for dinner and packing for their trip tomorrow. I called for room service for another bucket of ice. They finally got the message and brought me a lot: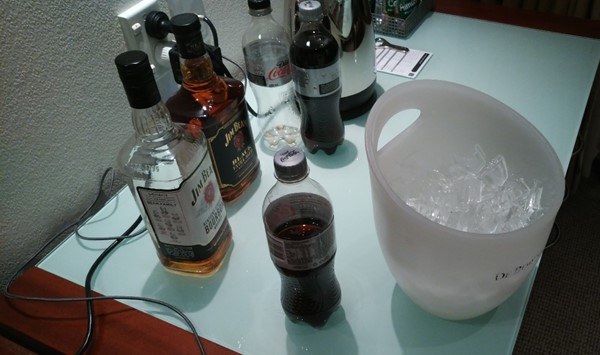 The half dozen requests before got me this much: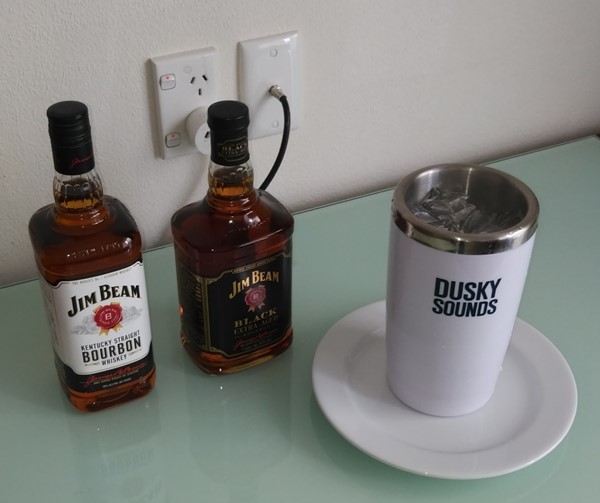 Some day I'll do a post comparing all the "bucket of ice" requests I've made around the world, and what shows up at the door. The winner still is Novatel Citygate Lantau Island (Hong Kong) that brought this. They provided ice buckets in the room, but no public ice machine. (Full post here)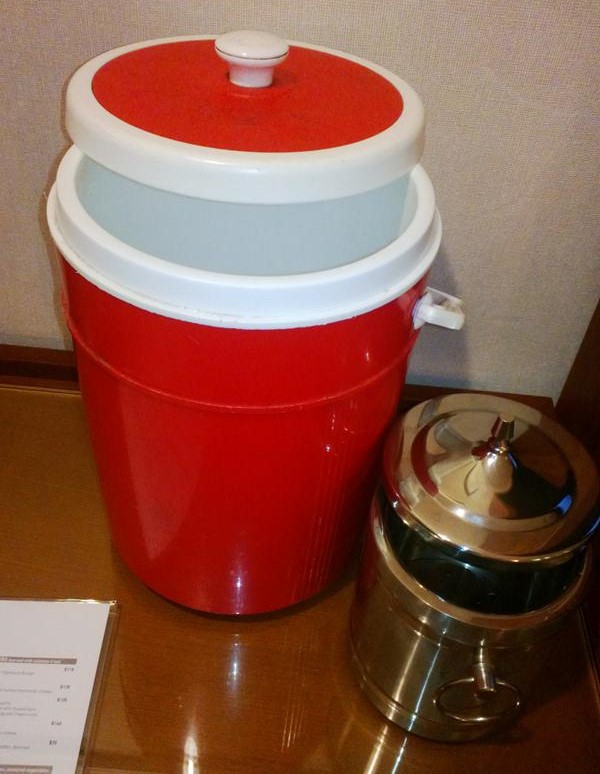 This is my last full day in Wellington, off to the South Island tomorrow.
[? ? ?]
For more blog posts, CLICK HERE.