There is a project that I started in the middle of summer – and then abandoned when the heat spiked – but I finally got it done! A ramp from my back deck to the yard with replaces the rotted-out deck. Now I have easy rolling access from the sidewalk out front to the garage out back.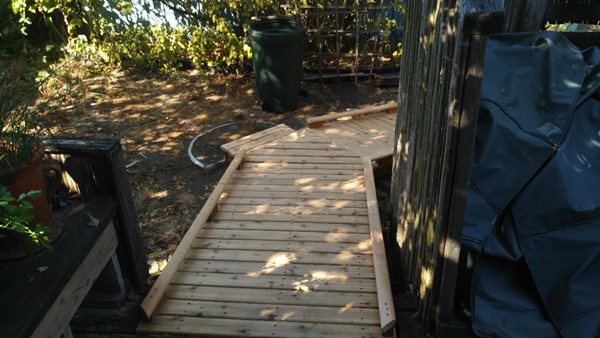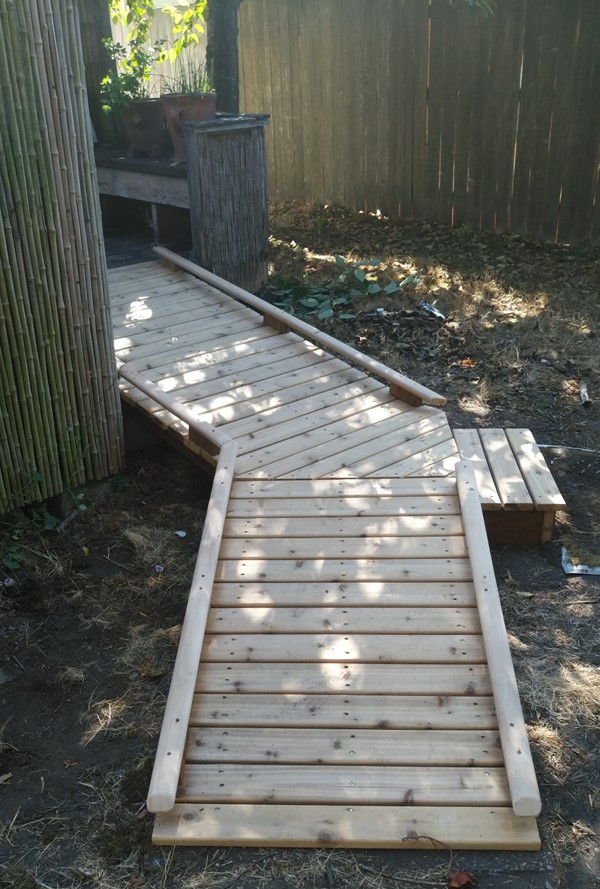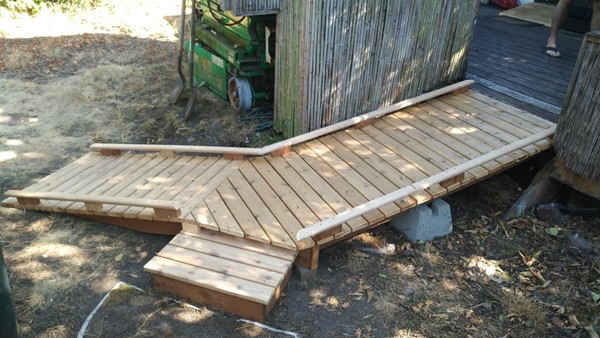 It's not that I need a wheelchair, it's that I need the ramp for moving shit in and out of the house by myself: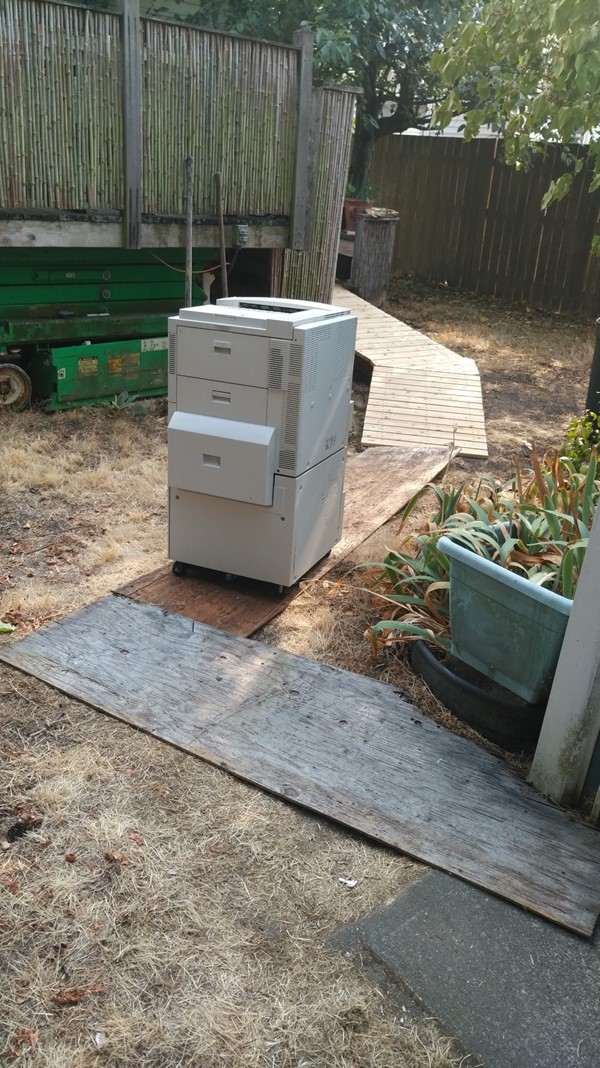 The push to final the ramp came because people were coming over for an "end of summer" dog and distilling party!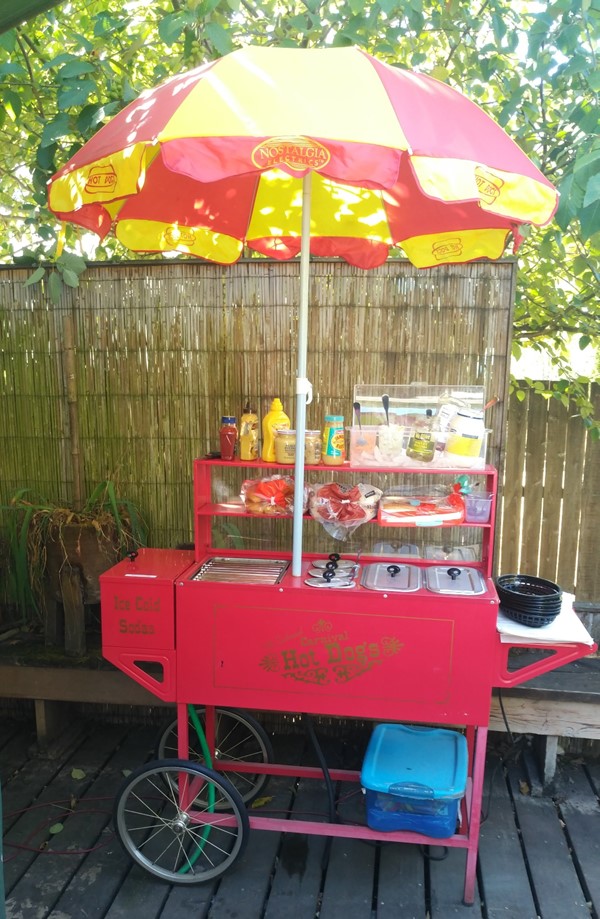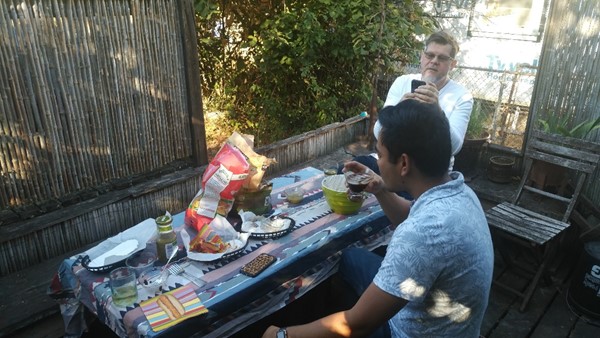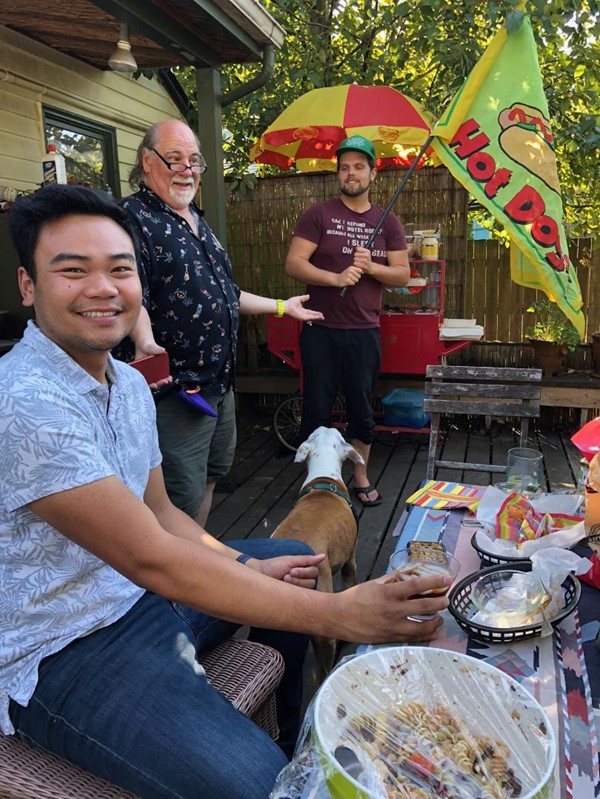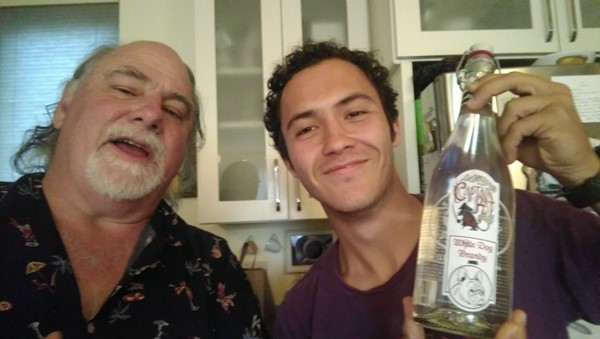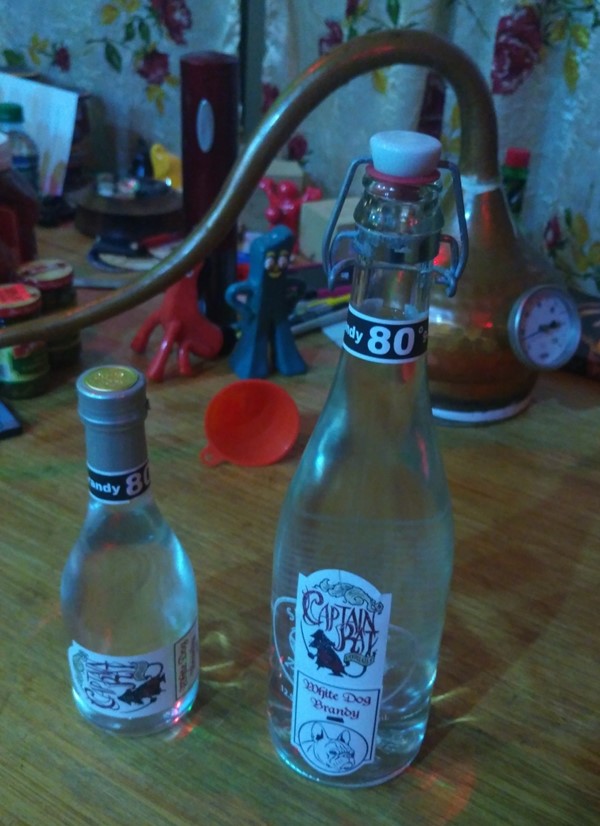 And because I've been home, I've been on a jag of making my savory cinnamon dinner bread/rolls: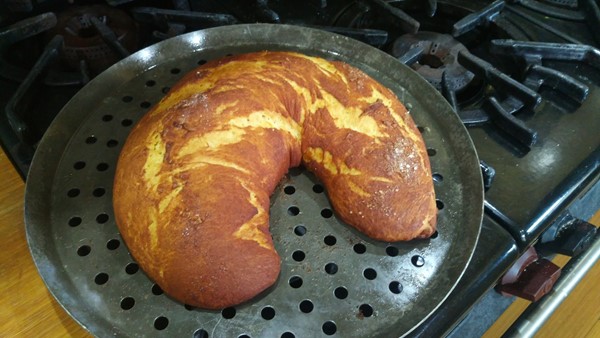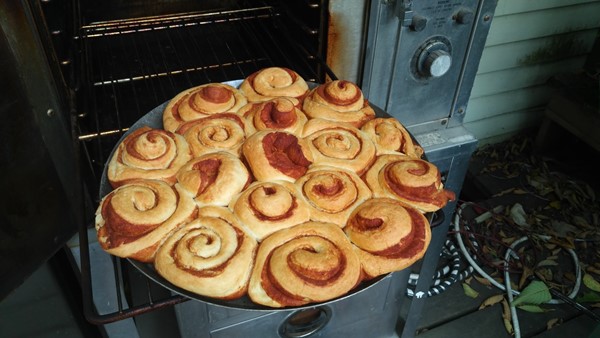 Must be remembering the original rolls from The Savoy Grill in Kansas City!
[? ? ?]
For more blog entries, CLICK HERE.