Was feeling blue today so decided to do a Mental Health Day Trip to the Museum of Flight. Many thanks to Jonathan who got the family membership and added me.
Didn't spend much time in the Main Gallery: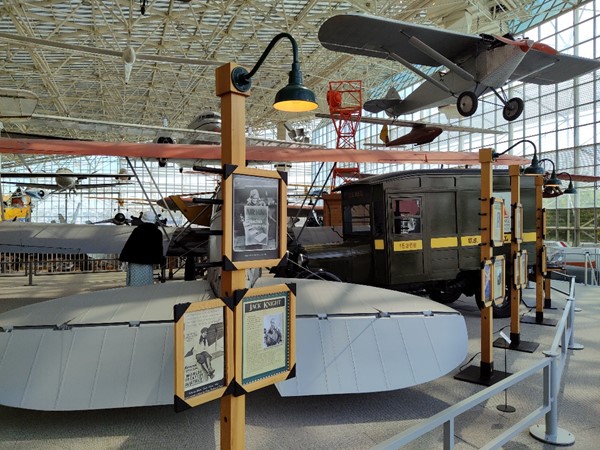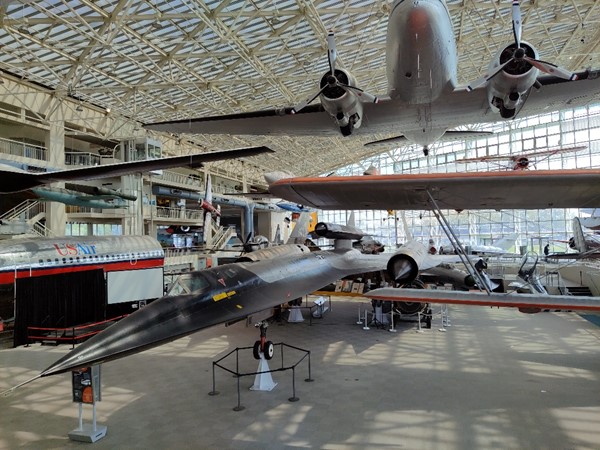 Headed over to the B-52 Pavilion since it was a lovely warmish spring day.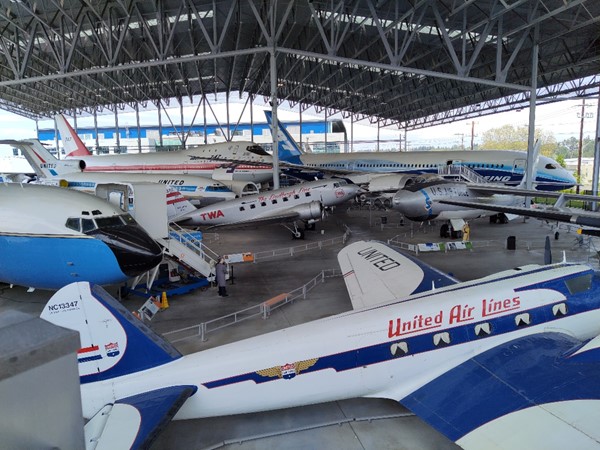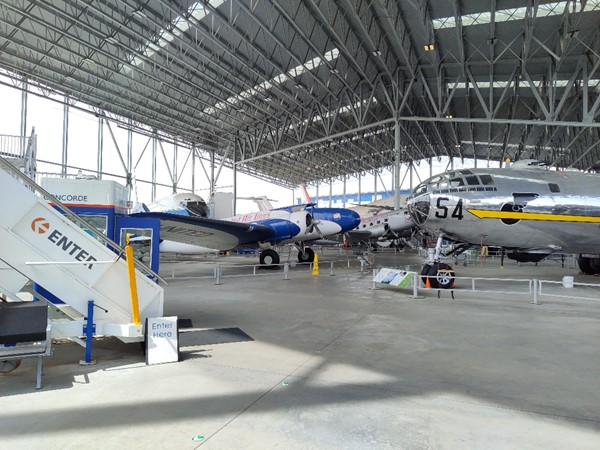 I always have to walk through the Concorde they have on display to remember how small they are inside. I have flown on a BA Concorde, in January of 2002.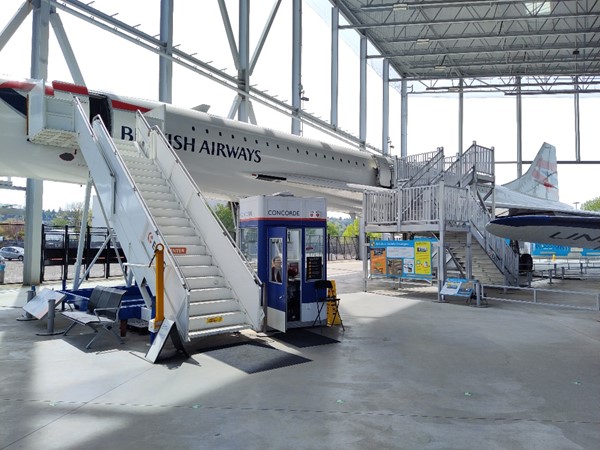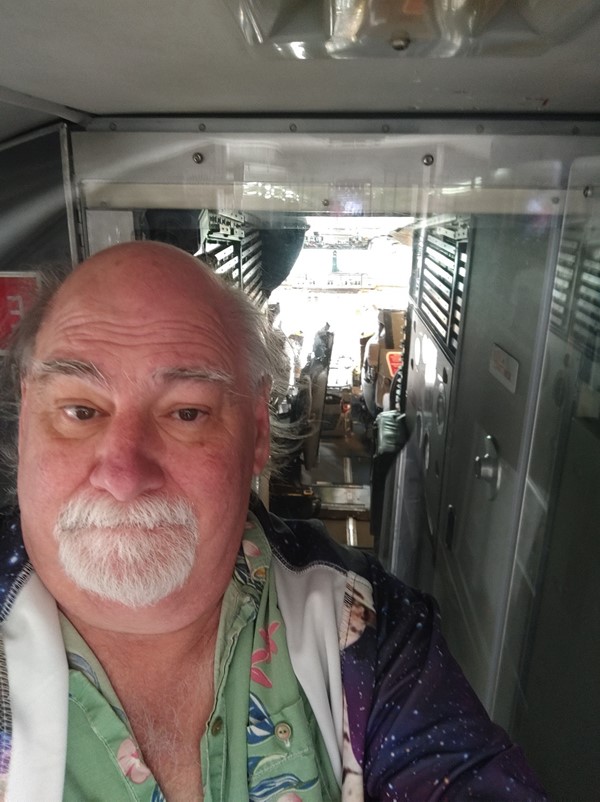 The joke about the Concorde is that you needed to decide if you were peeing or pooping because the bathrooms are so small that you can't turn around in them.
A couple of new things at the pavilion, like a FedEx sponsored display about air cargo: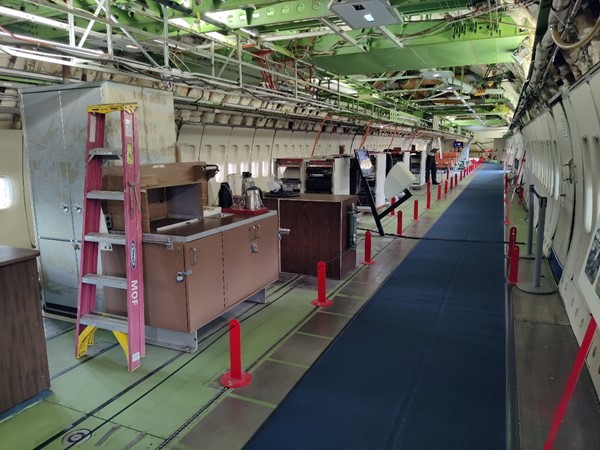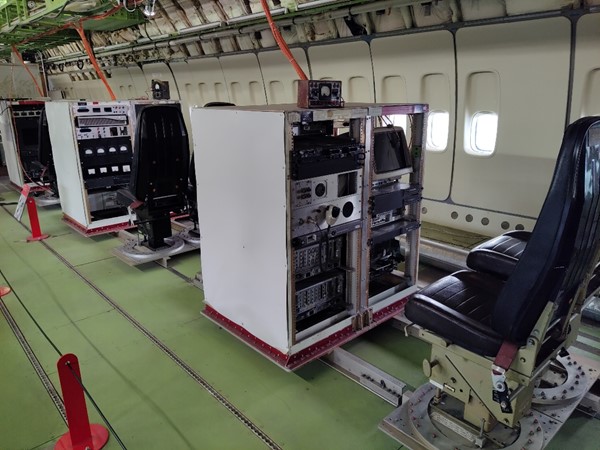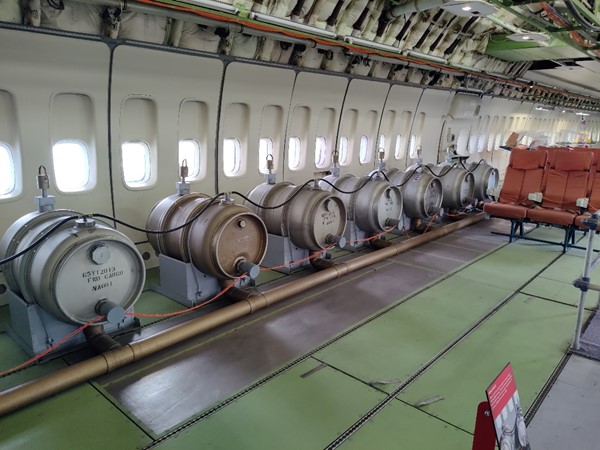 This is a laydown "seat" for monitoring/controlling instruments that they could pull behind the 747.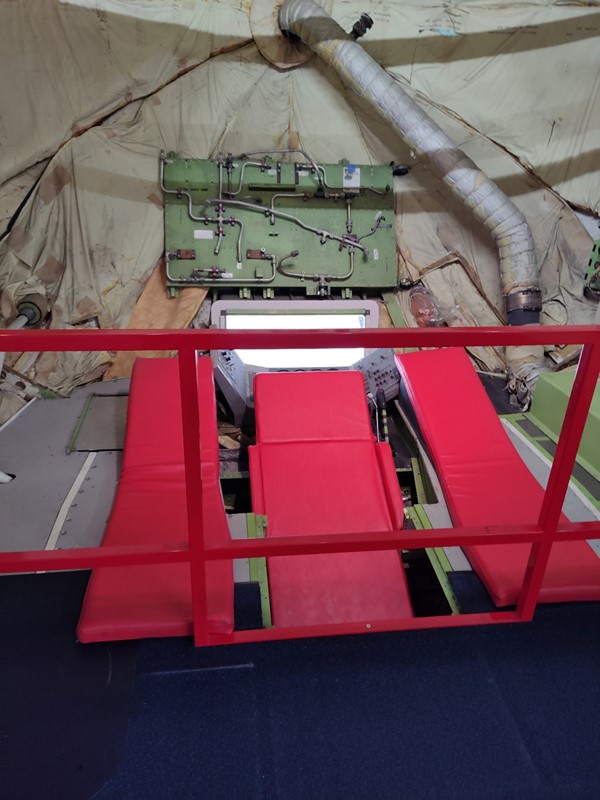 And you finally get to walk through the first ever 747-100 which was used as a test bed. Fascinating!
Other random bits – the Pavilion is connected to the Raisback Aviation High School: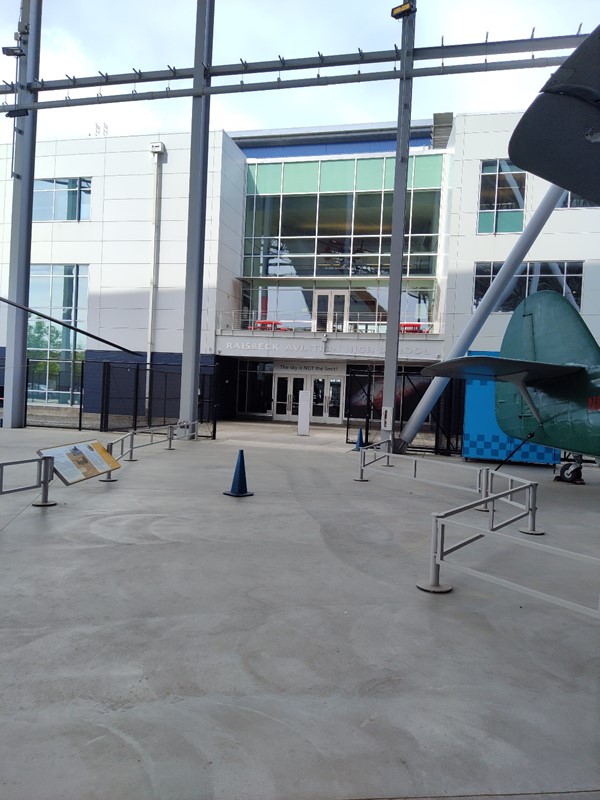 And in the building devoted to space travel, with a mock-up of the space shuttle they used for training, a schedule of upcoming launches: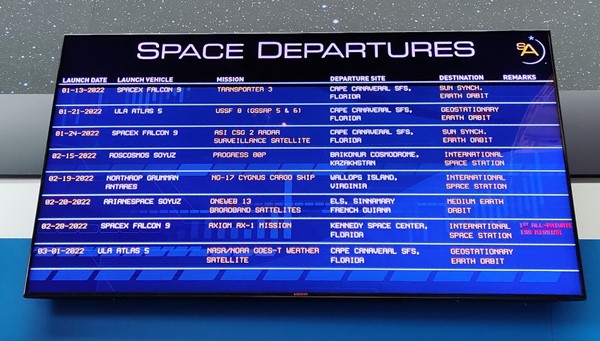 Skipped the WWI/WWII this trip.
When headed back to the main museum (pavilion is across the street with the shuttle exhibit), MASSIVE police escort that ended at the main entrance driveway:
Guessing it was related to Nancy Pelosi's visit to Seattle today.
Final note, which they had these in an XXL because I would have bought one for Jonathan as a thank you.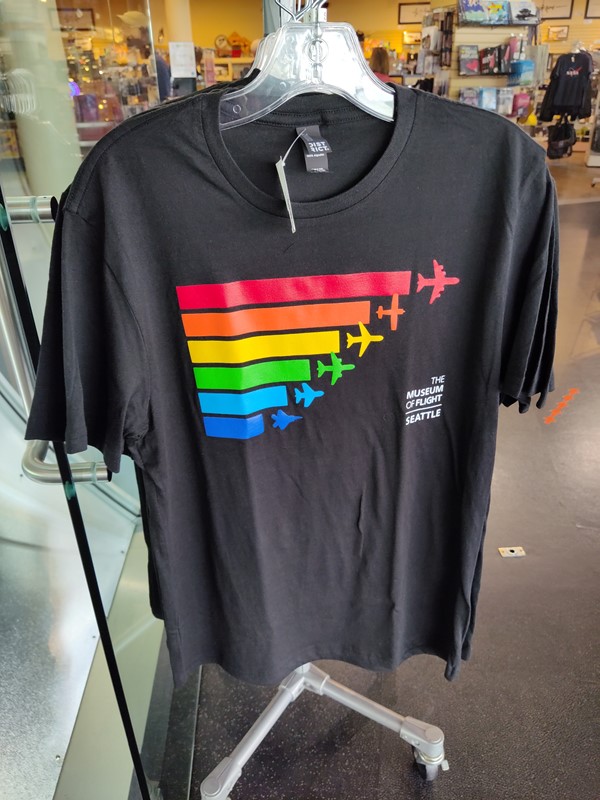 Always take care of your mental health, even if it means asking for help.
[219.0]
For more blog posts, click here.