Starting to wind up the Grand Canadian Adventure. Another night in Vancouver before heading north. But first we have to retrieve the car: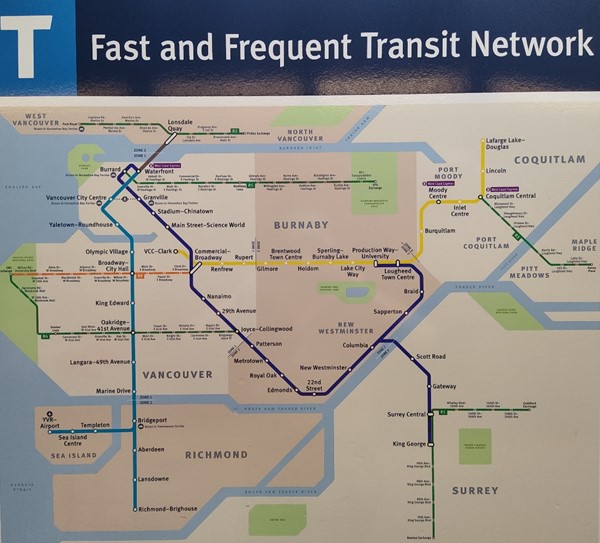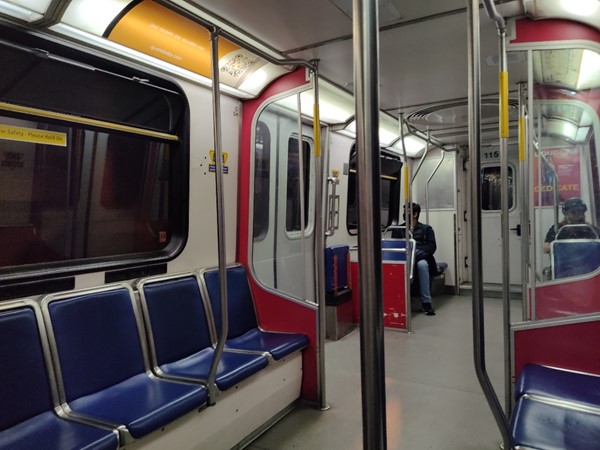 And back downtown to the Ramada on Granville: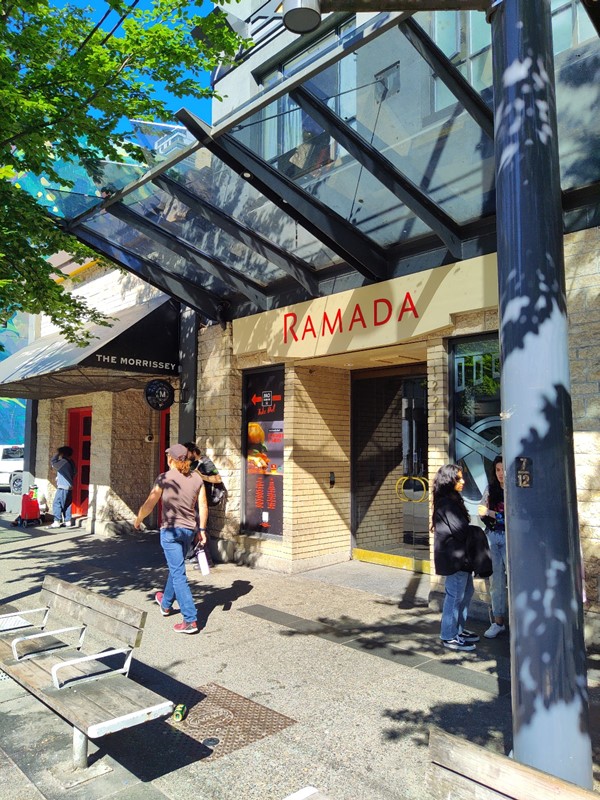 We were SERIOUSLY early to check-in since our train was on time, so Dan went to explore, and I took to a chair in the lobby.
And then the fun began. Houseless transient with only one shoe on, came in sat down, started eating, and spitting, and throwing things on the carpet. THAT cleared out the lobby.
I sat in the car for a bit, headed back in when the police showed up, the staff was professional (as was the officer), and they comped me breakfast next door at The Morrissey.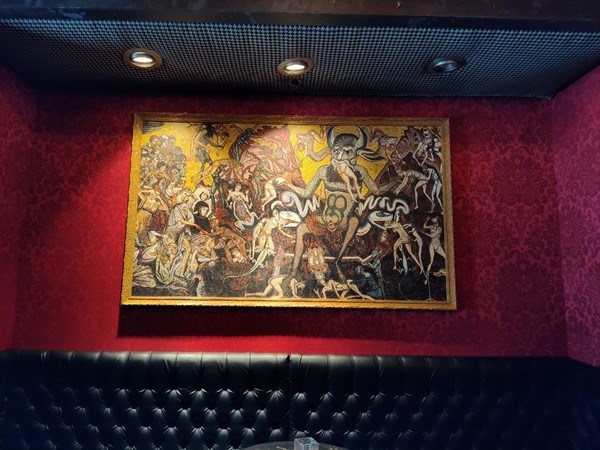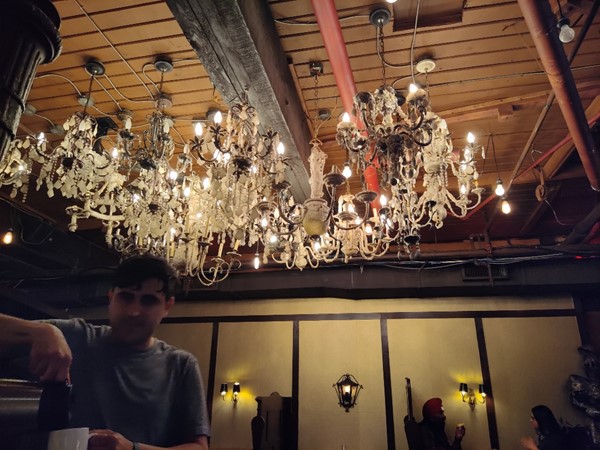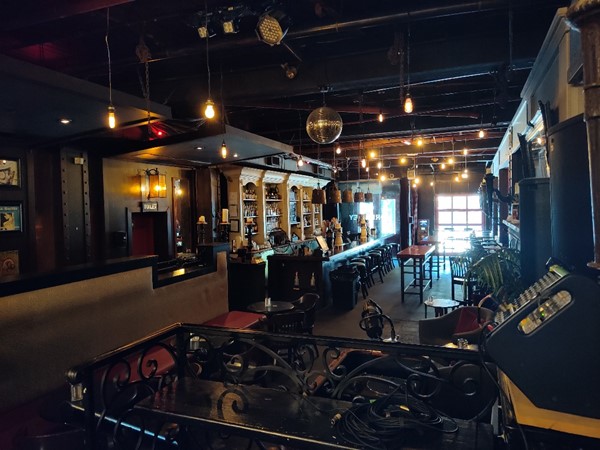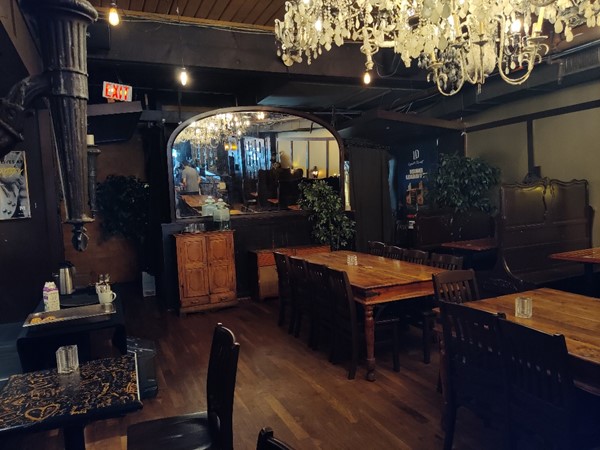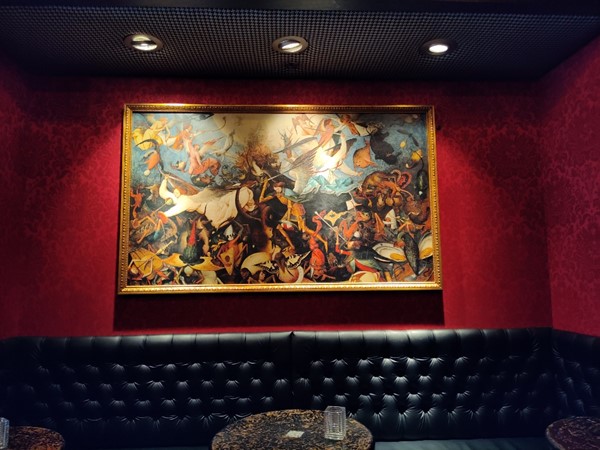 Just what I need, another full-size American breakfast! And this is the half order.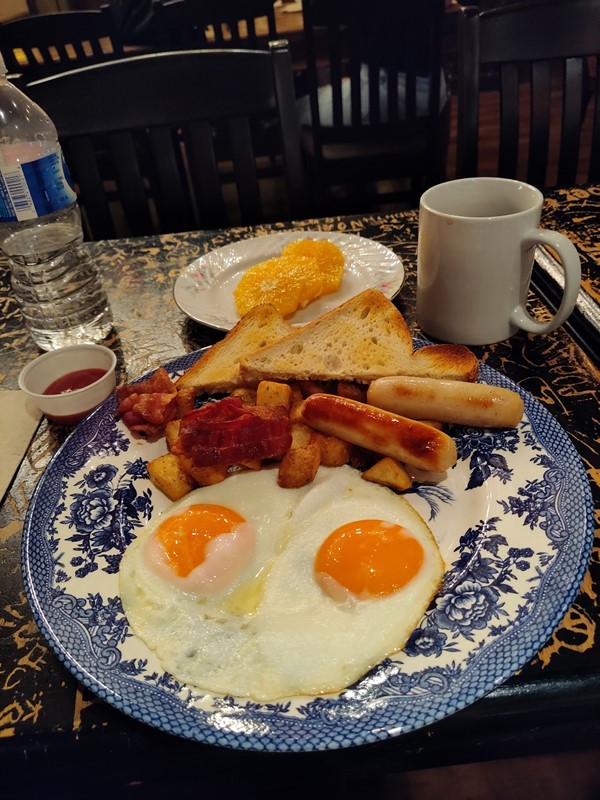 He even tried to find the fixings for a Caesar, but the liquor was locked up. I tipped well because he tried (and it was a free meal).
Shortly after, the room was ready (and the lobby sanitized):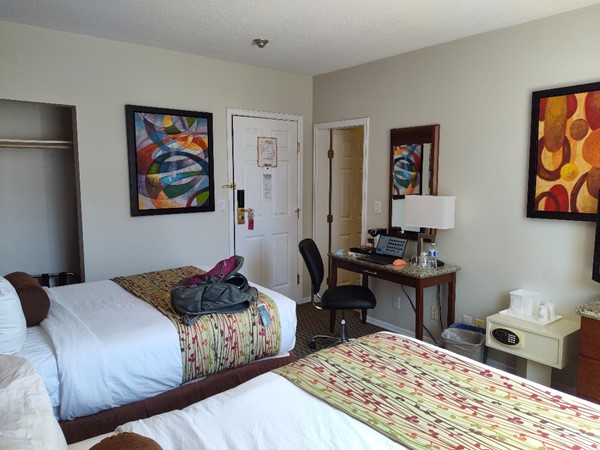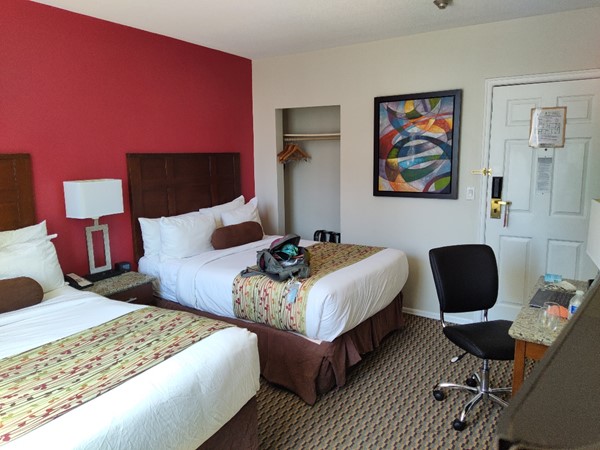 Was a little surprise that they had THREE different kinds of full strength coffee for the morning: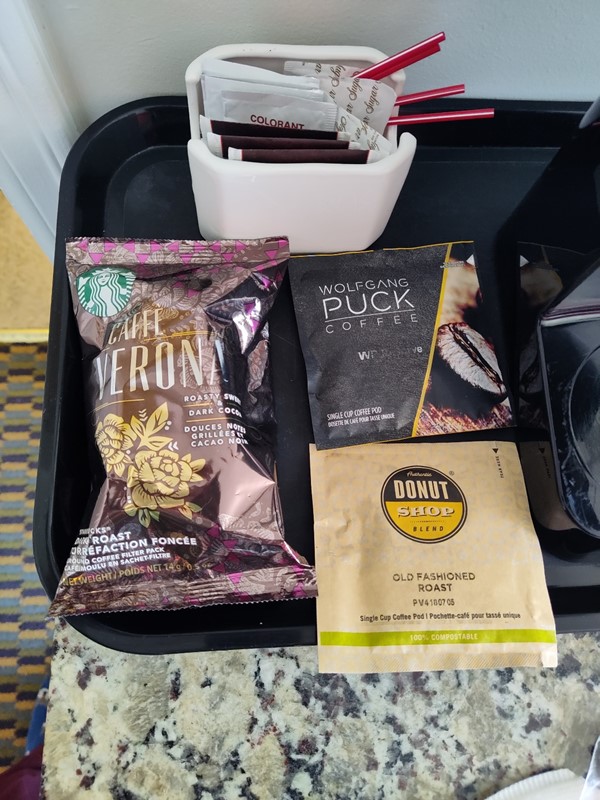 Popped down the block to a thrift store I know (as did my train car attendants). Dan had found a bunch of stuff that he wanted. Alas, nothing for me: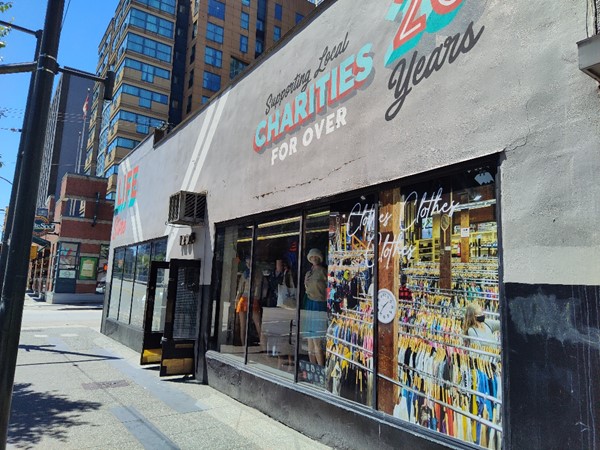 Took a bit of a nap, but by mid-afternoon I was ready for a snack – off to Delish by the WorldMark that I usually stay at: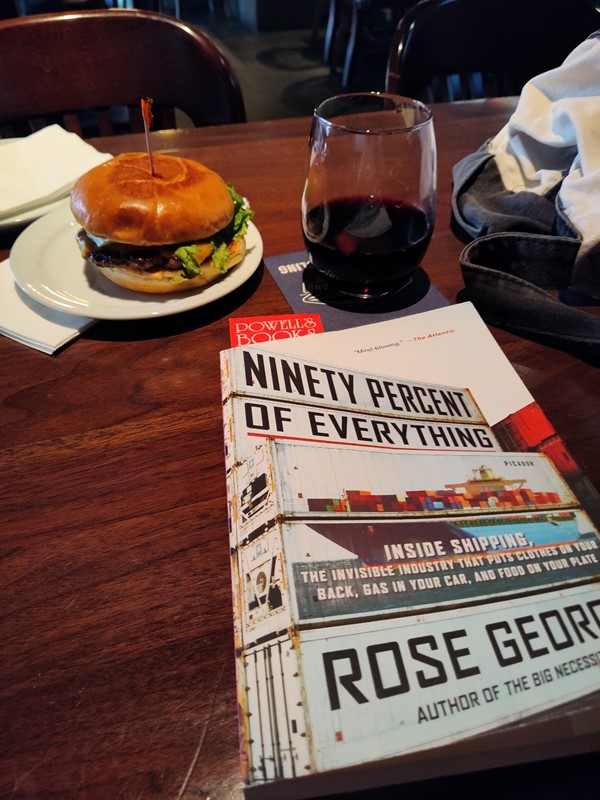 Happy hour burger and happy hour couple of dollar discounted wine, and a good book.
With taking our own paths today, Dan and I's feeding schedules were seriously out of whack. He went out for Korean Chicken about a mile away. I eventually wandered to the sushi Dan had found for his lunch.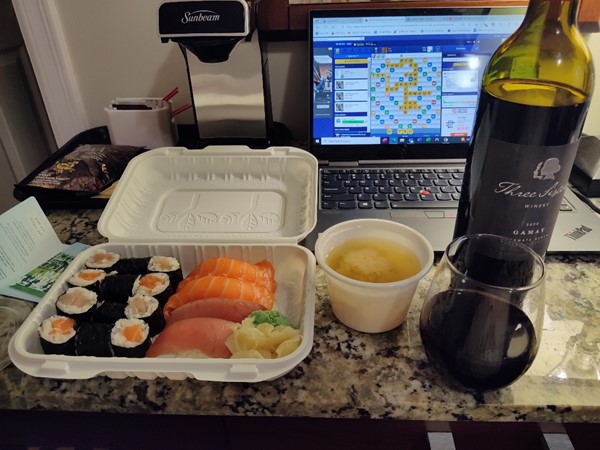 Not bad for about $22 CDN with tip. About $17 USD – and came with miso soup! I provided the wine.
Lazy day with checkout at 11am, headed up to Whistler.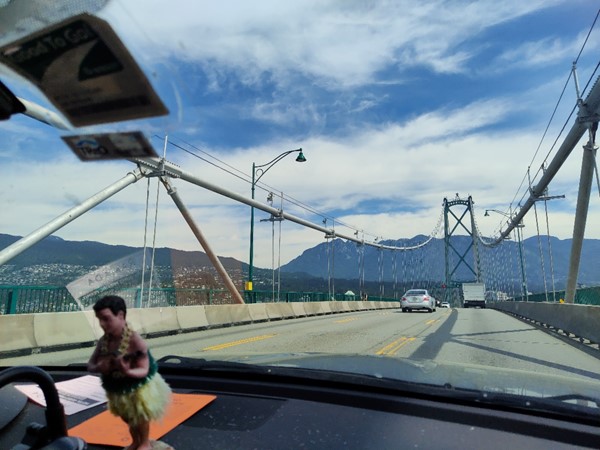 With a stop in West Vancouver for lunch…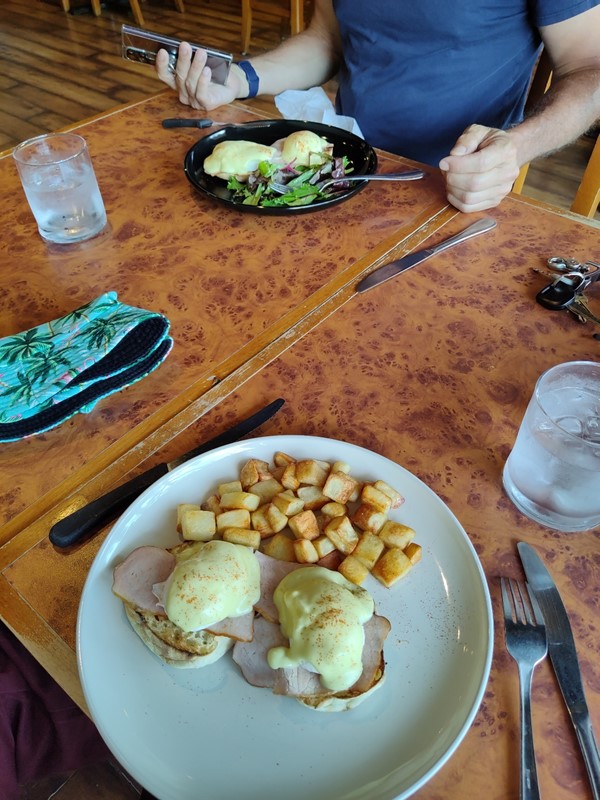 Dan got the salad sub, me, not so much.
Back on the road: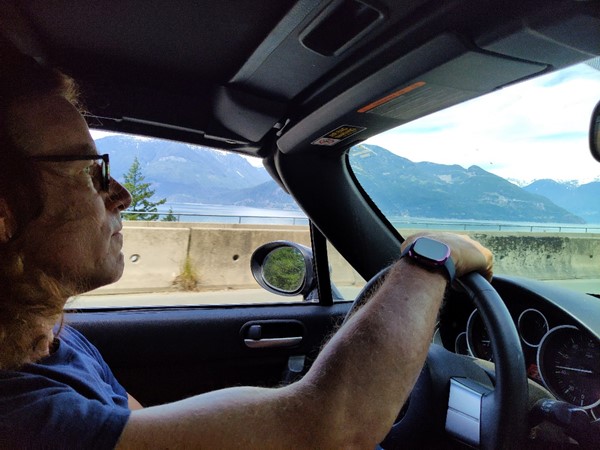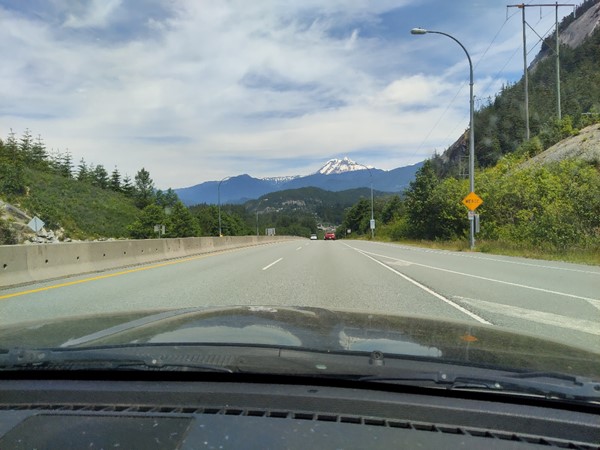 Stopped at Nesters in Squamish for supplies for the condo, and check-in almost had our room ready a couple of hours early…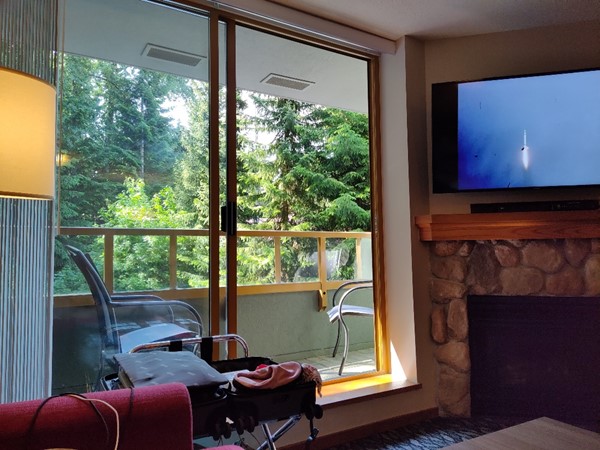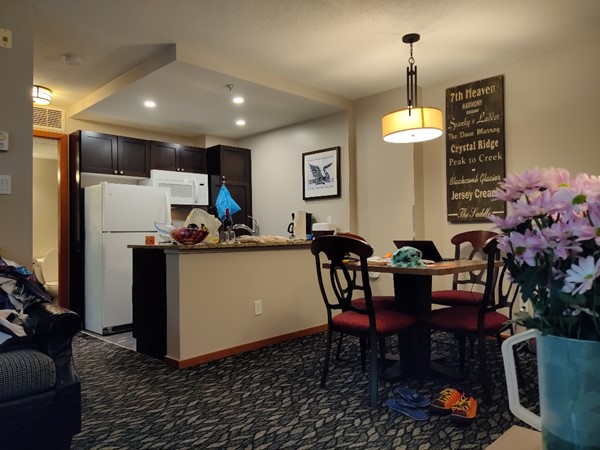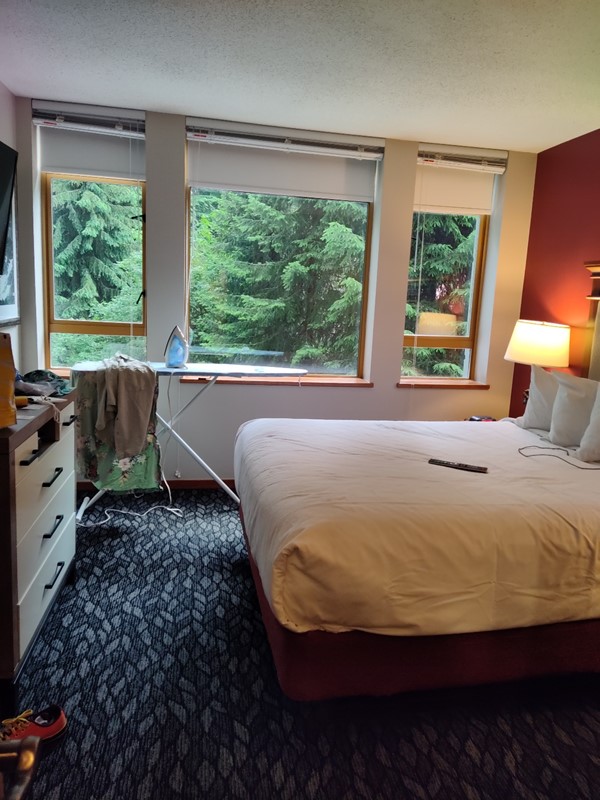 And dinner was had!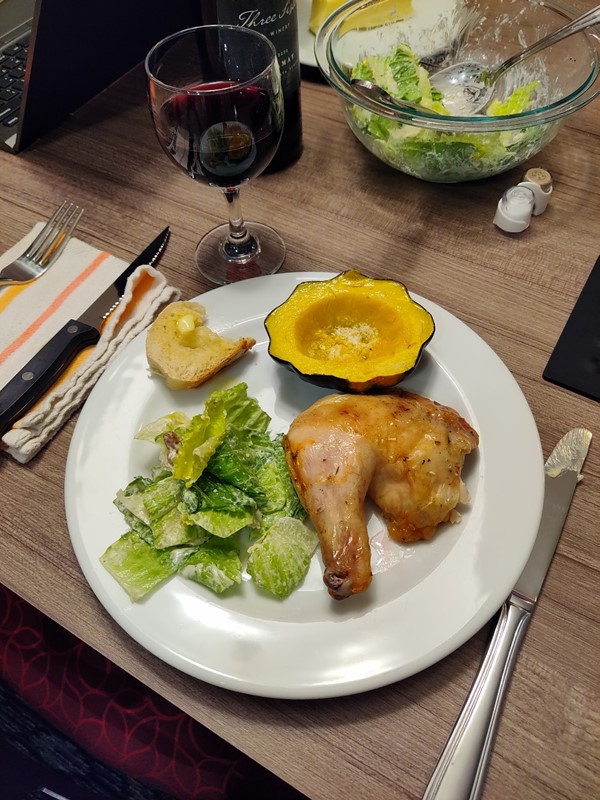 Nice to be able to cook for ourselves – and cheaper!
And breakfast as well!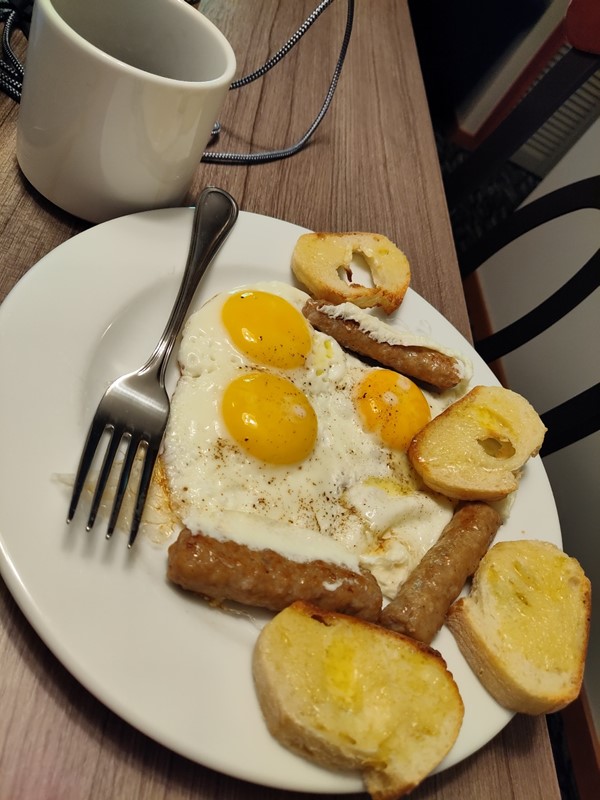 Dan headed off early in the day for the mountain to explore the Mountains (Blackcomb and Whistler). I was grounded by a swollen foot from something I hit on the train.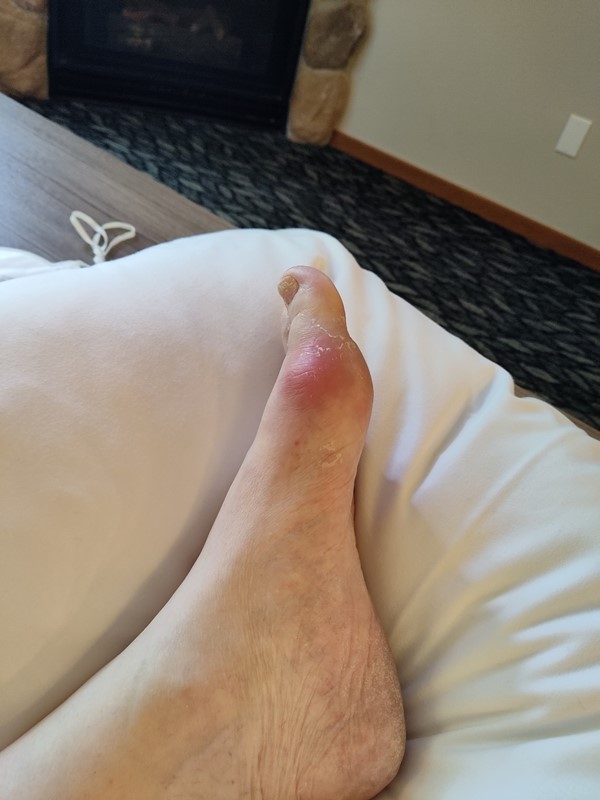 I was able to hobble to the store an pick up a couple of things: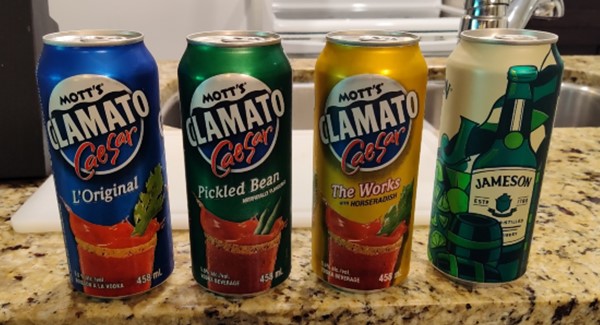 And I did get a dog at Zog's: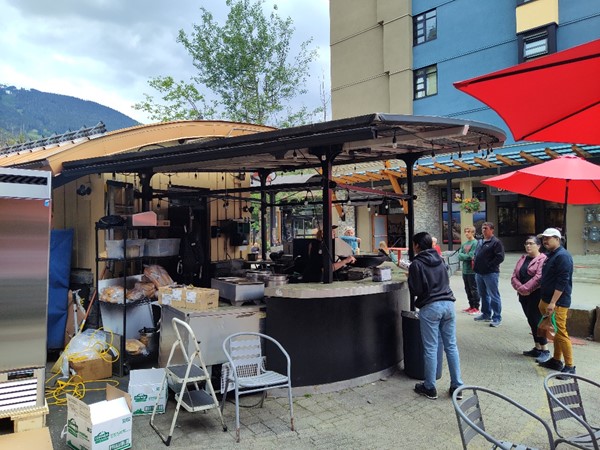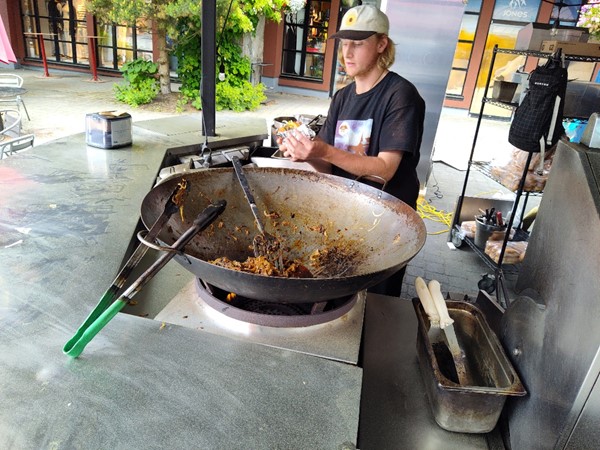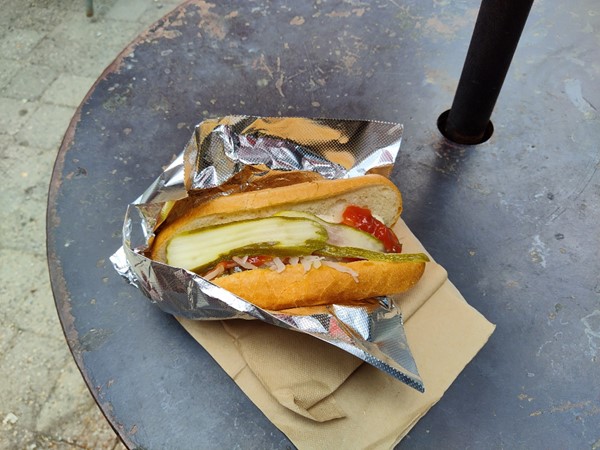 And some random shots around Whistler Village: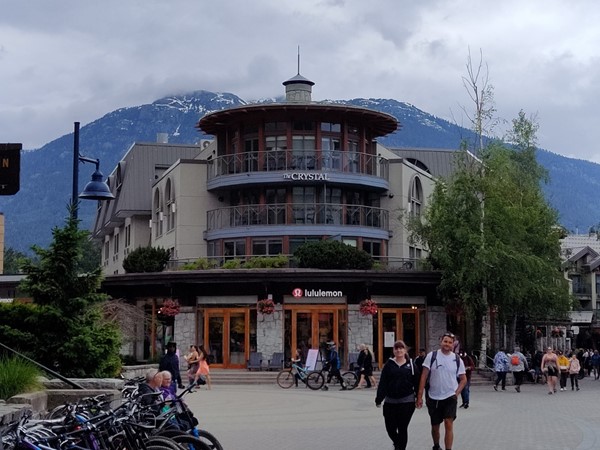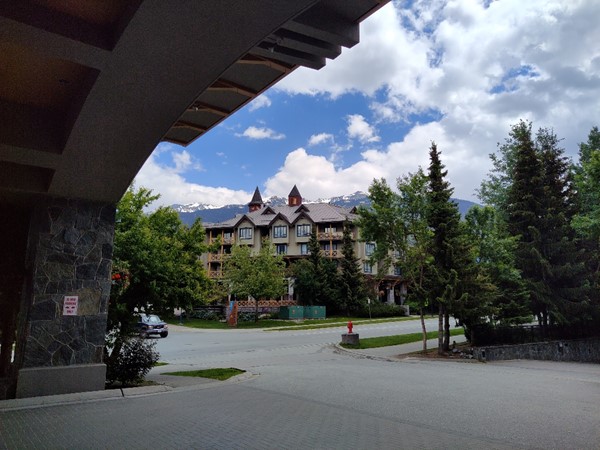 Dan, on the other hand, got some BEAUTIFUL shots up on the mountain.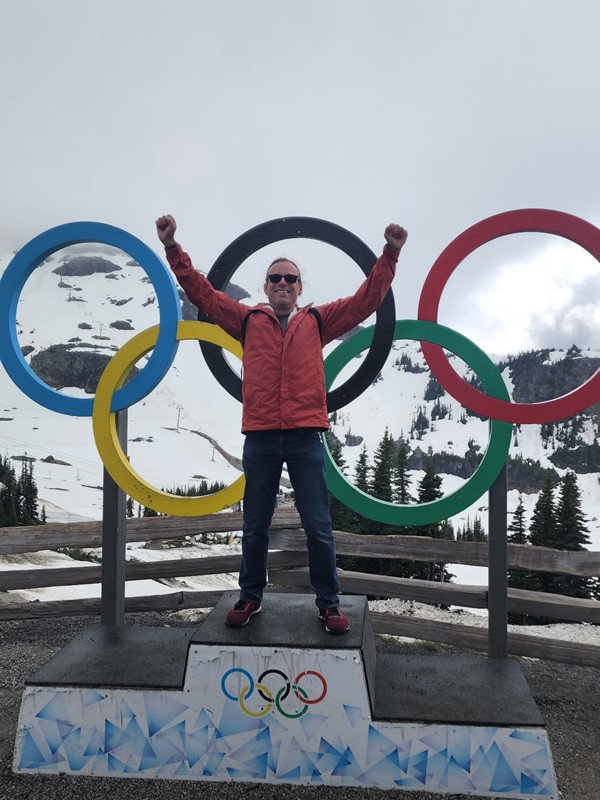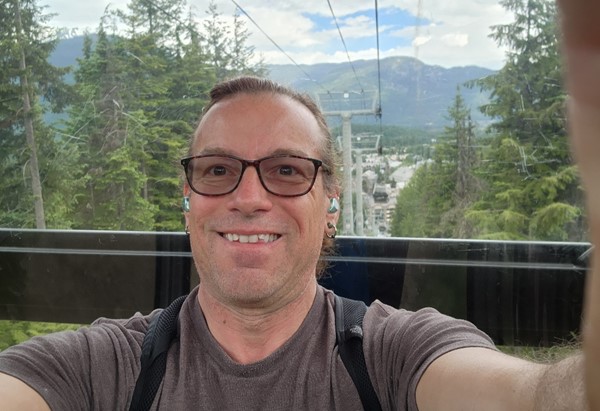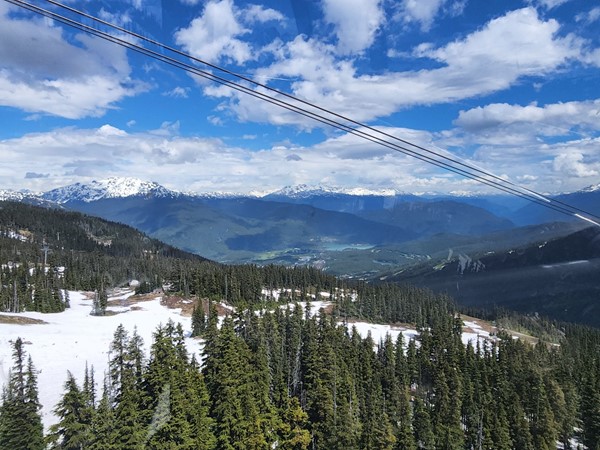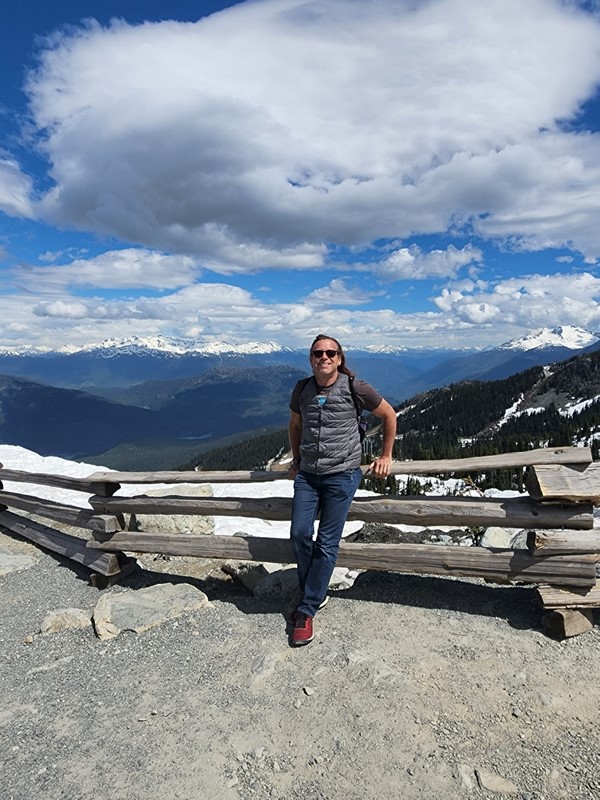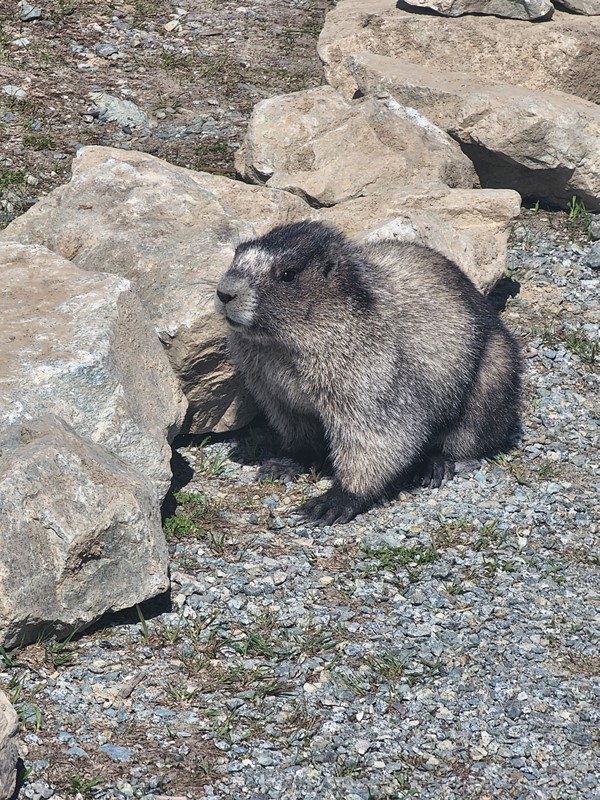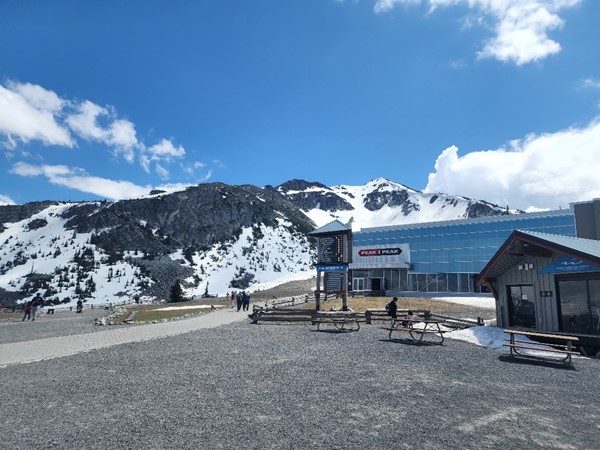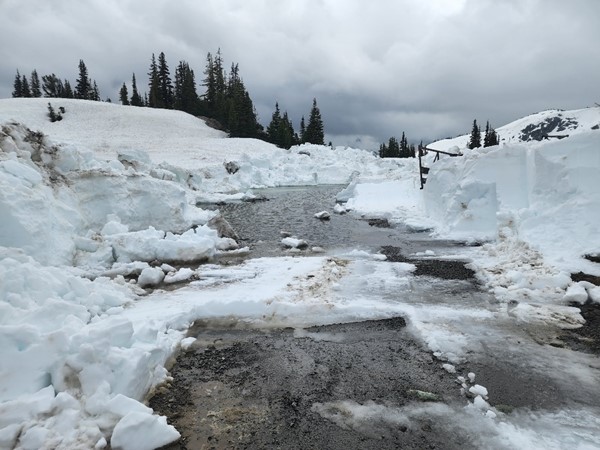 He even ate at my favorite (but not cheap) restaurant on the mountain – Christine's: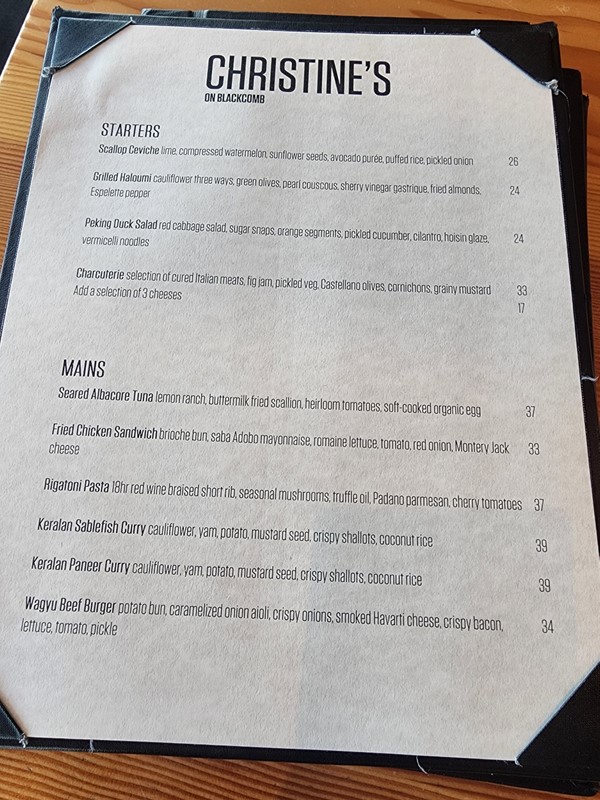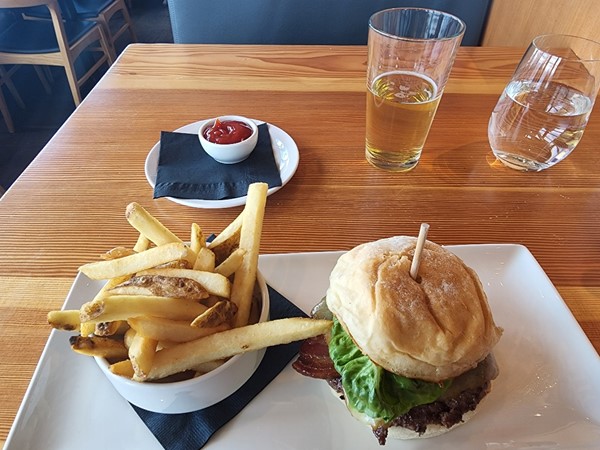 That would be the Wagu Beef Burger. Yum. I miss eating there.
Not being up on the mountain this year isn't the easiest for me. Pre-Covid I was up on the mountains three or four times a summer. Sigh.
But, enough complaining – I've got dinner to cook.
The leftover chicken, some peas, some pasta, some Alfredo – enough to feed and army!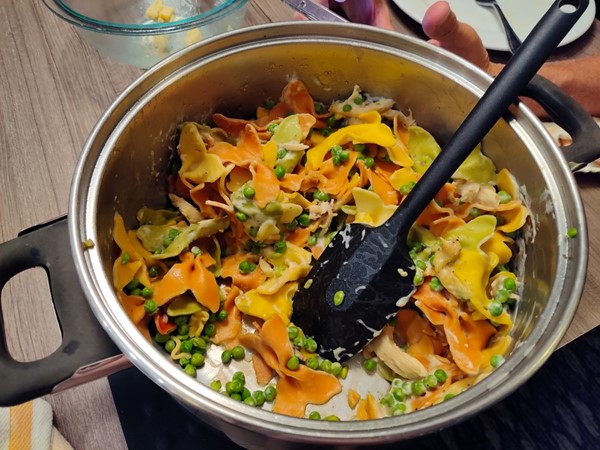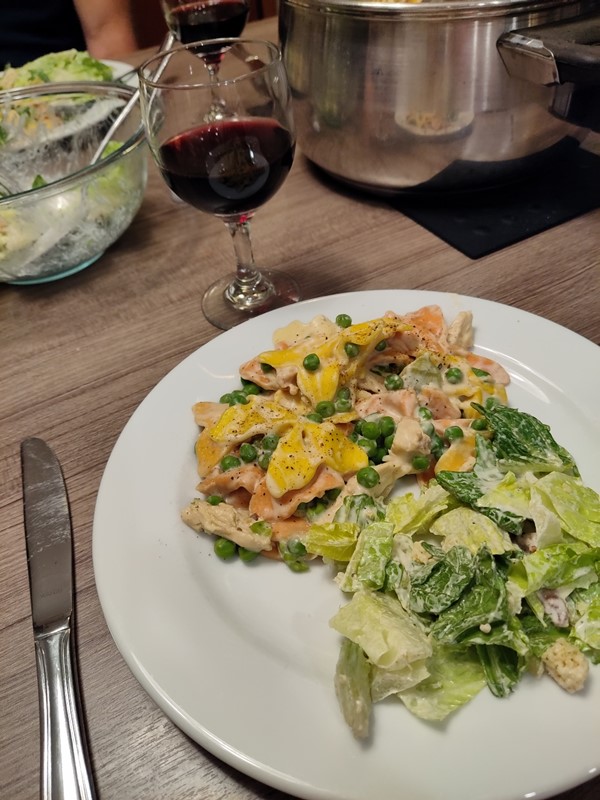 And another breakfast that looked like the first!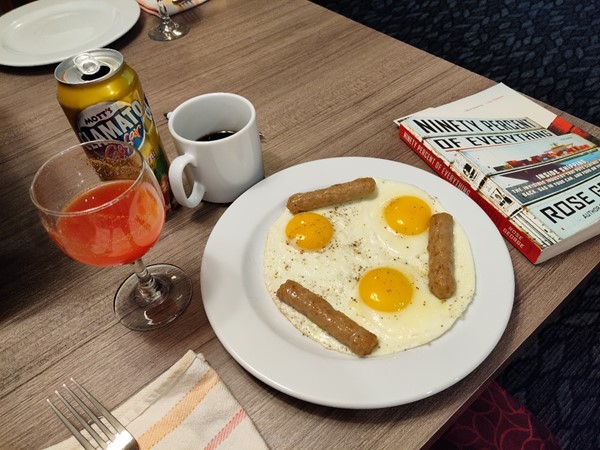 But with a Caesar!
Returned to the city early because of an immovable appointment, but we had to condo booked through Friday, so no dreaded 10AM checkout – more like3PM.
Photo stops on the way off the mountain: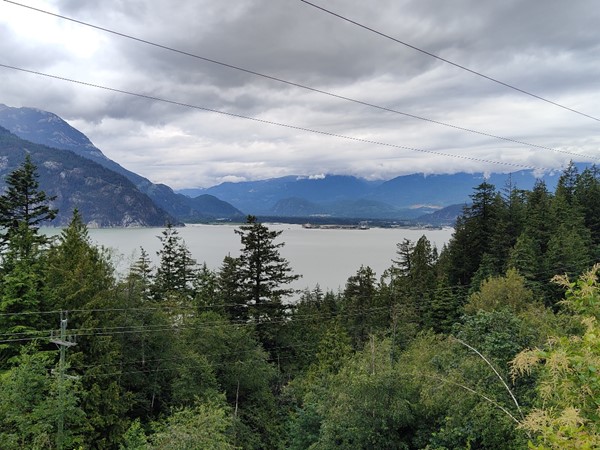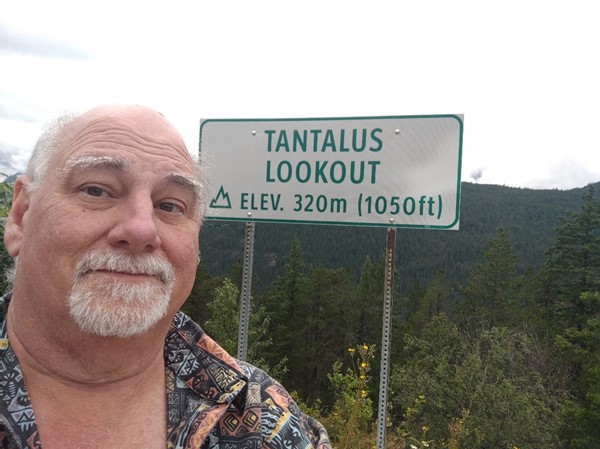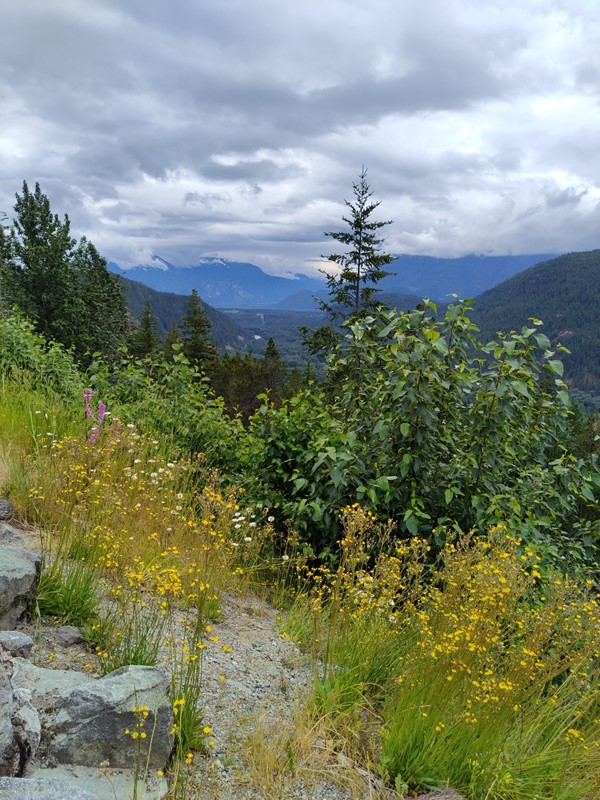 Stopped in North Vancouver for a glass of wine, and to see Will and Solus' new two-bedroom condo, down the hall from their current one-bedroom model.
After a quick stop for duty-free and a burger, it was back home before dark, barely.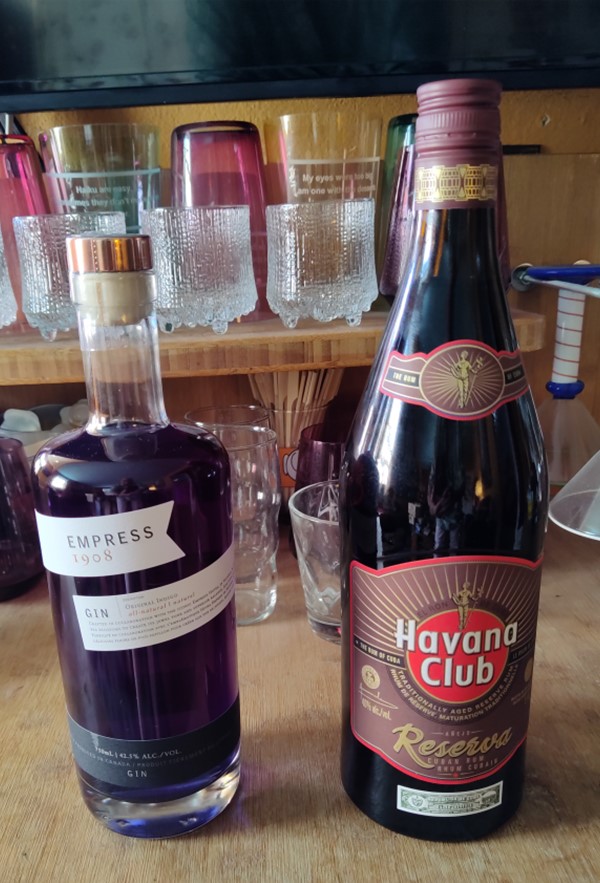 Guess it's time to have my brother visit since I'm way overstocked with rum!
Another fun adventure completed!
[206.6]
For more blog posts, click here.