I needed some time out of the house, even though it is summer and nothing is cheap, assuming you can even book it.
More atmospheric rivers expected for the Northwest, so it was the Escapé not the Miata…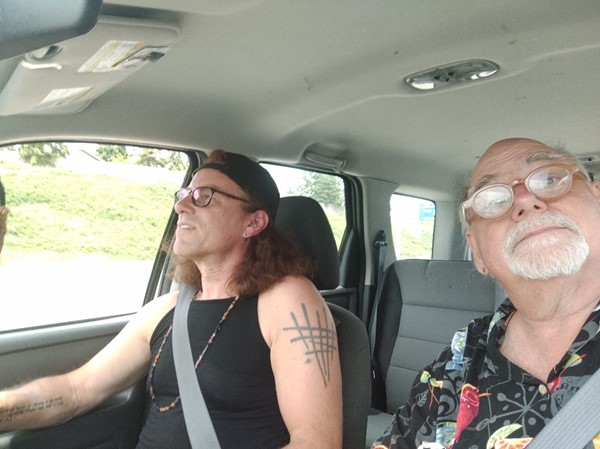 Even did a little modification to the Escapé to make an extra drink holder!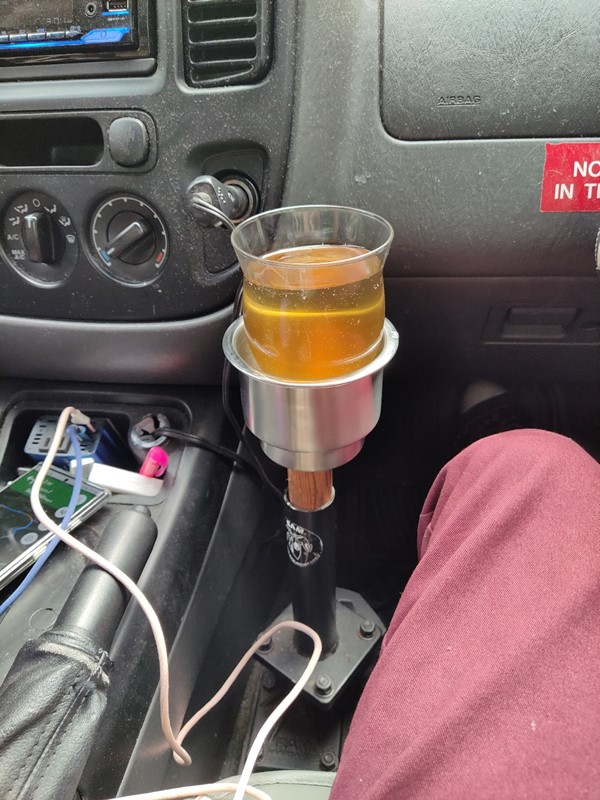 It's the stand for the laptop table that came with the car from an auction.
Lunch at Ivar's on the way to Mount Rainier…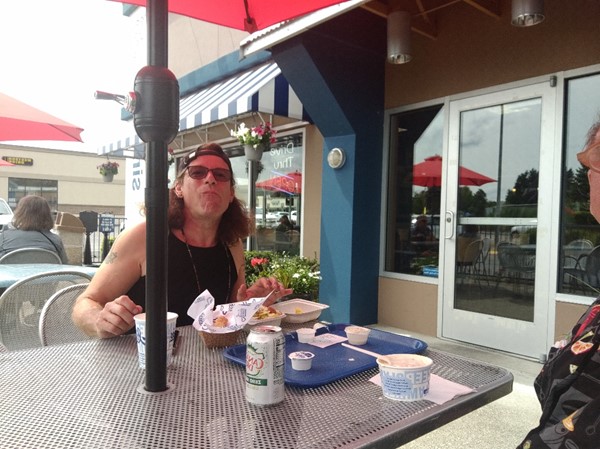 And the strangest sign spinner I've ever seen – Puppies?
Apparently, there is a place in the strip mall called Pupplyland….with puppy mills illegal in Washington as of 2021, they claim to be a "broker" between "breeders" and hopeful owners, that happens to offer financing of said sad puppies. According to Dan, they do not get good reviews.
Close to Rainier we stopped in Elbe, home to Mt. Rainier Scenic Railway (see blog post from several years ago) for a pit stop.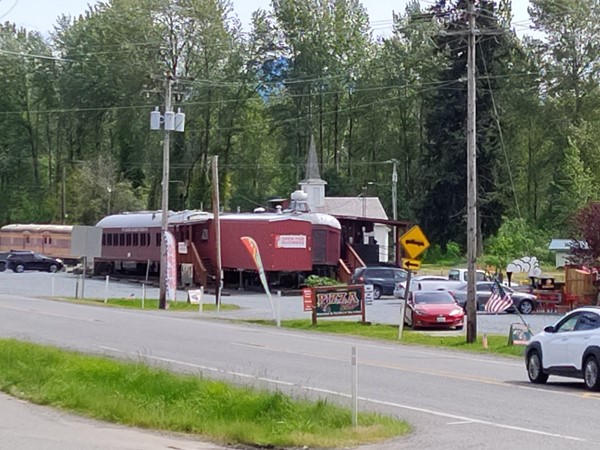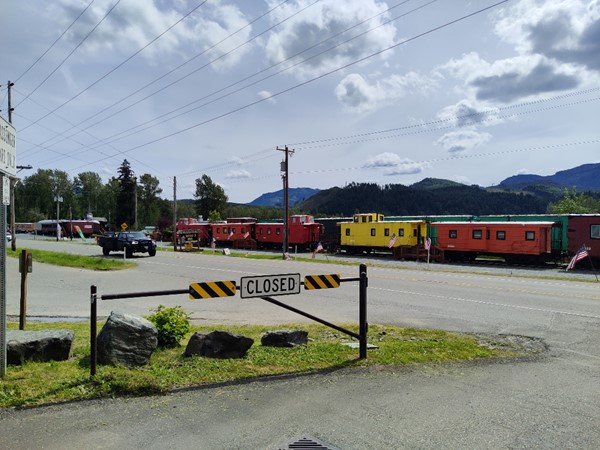 Before long we were a the park entrance, my Senior Pass in hand.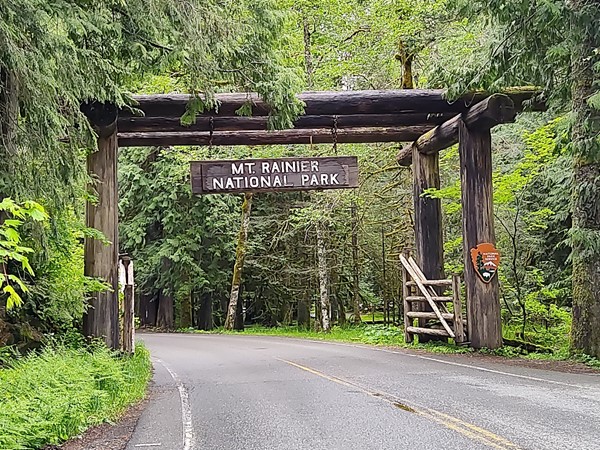 And soon to The National Park Inn at Longmire: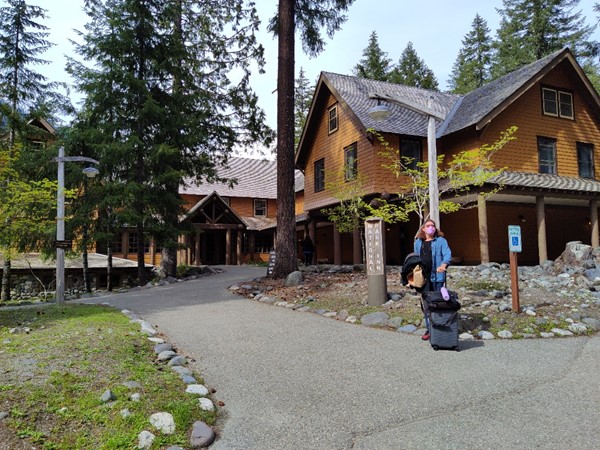 Two twin beds, shared bath down the hall set us back about $151.20 a night plus taxes on the AAA rate.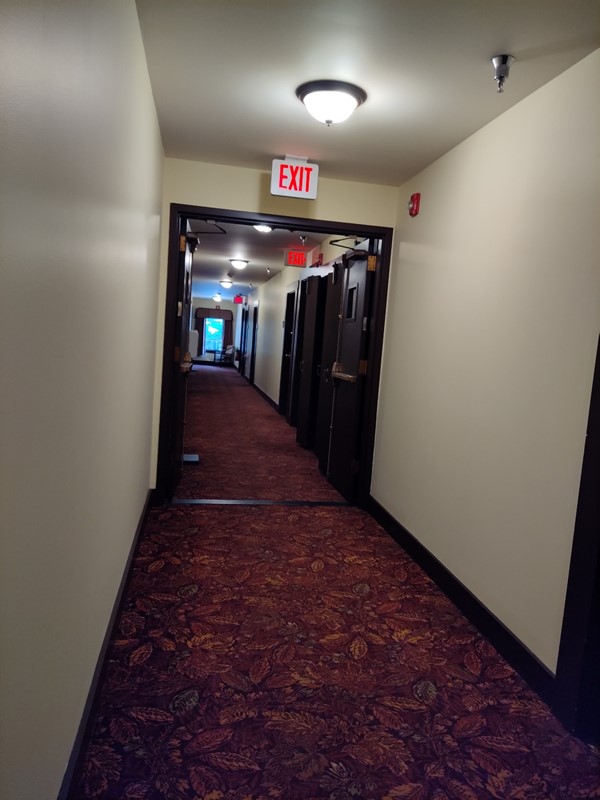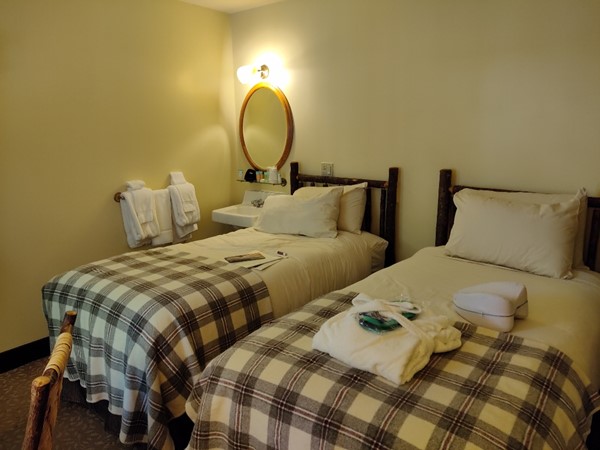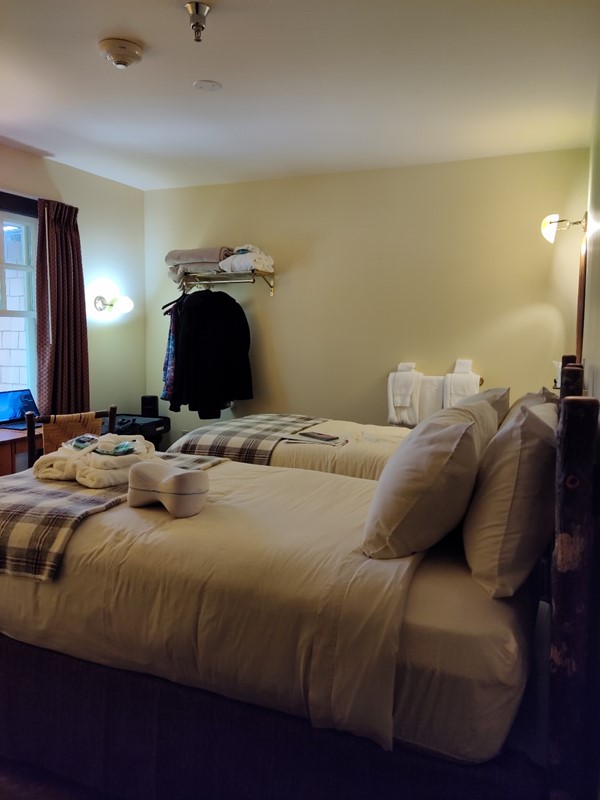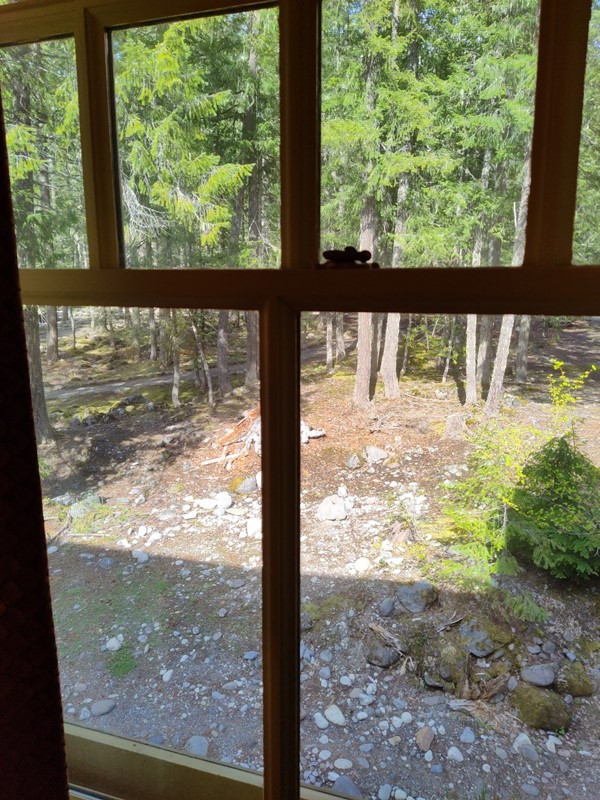 The beds were surprisingly comfortable for the spartan environment. Marriot Hotel worthy. Towels were big and soft, and because we had shared facilities, they gave us robes and slippers. Though, the slipper were a little odd, but you could also use them as shower boots so it makes sense.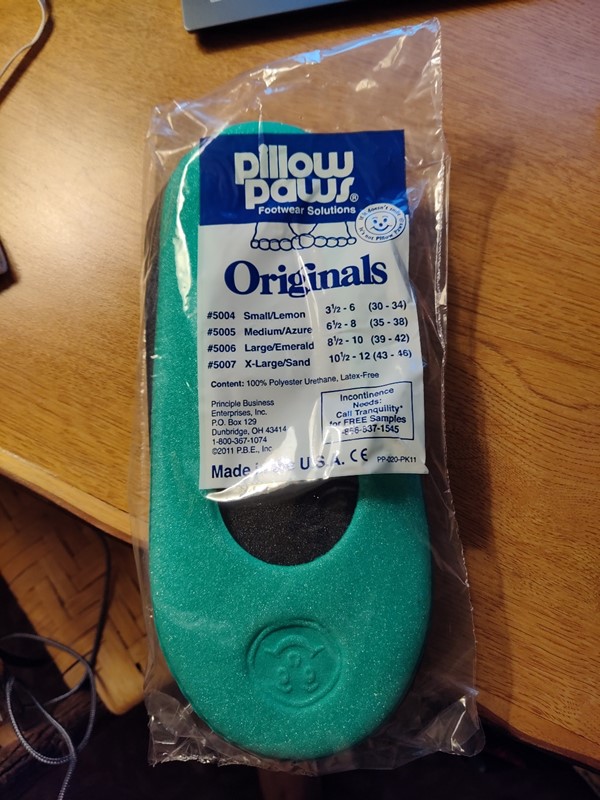 There is a Hotel Guest Lounge…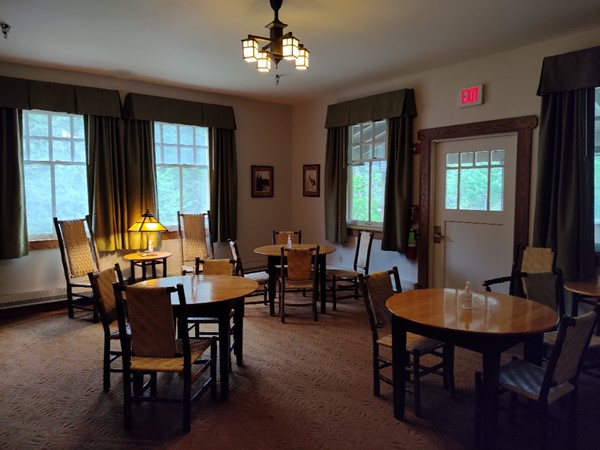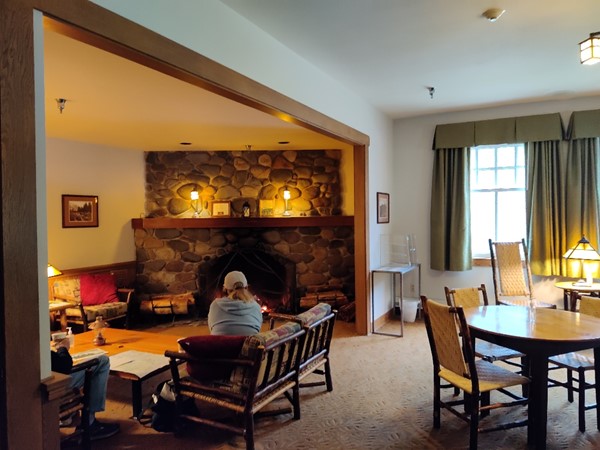 Before dinner we wandered around the village – OK, I wandered, Dan went running.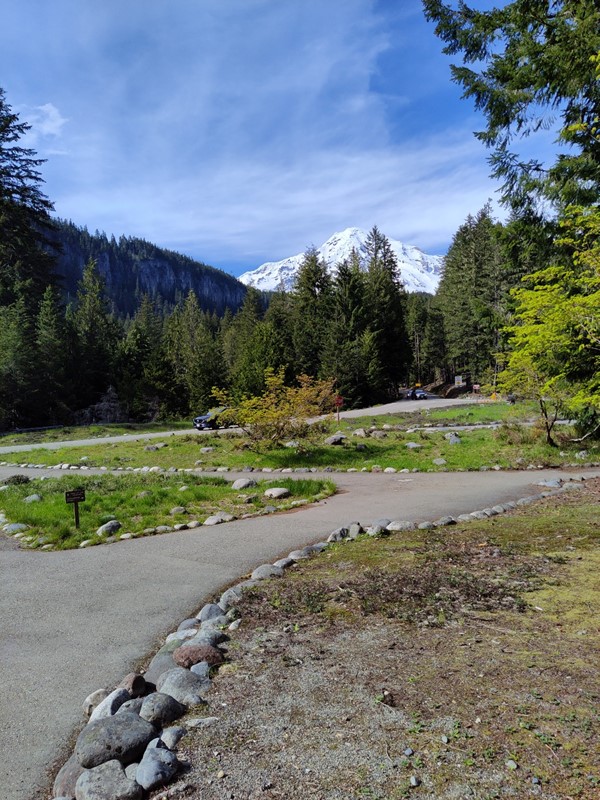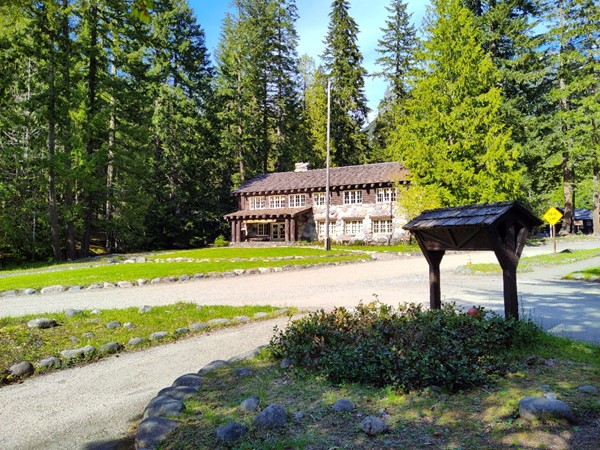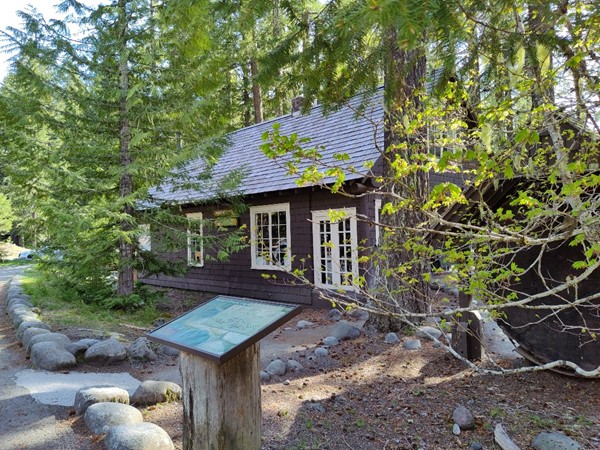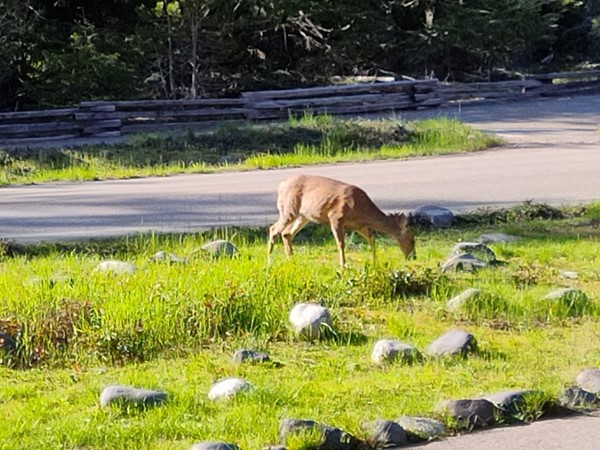 Had dinner in the dining room. With COVID, staffing issues, it was a reduced menu and they were out of half the entrees, but at least they had a nightly special that worked for us.
As I said in my 2016 blog entry (link above), "Dinner was good, not "write home" excellent" – so that hasn't changed.
We both were ready to turn in around ten – at least we could brush our teeth in the room!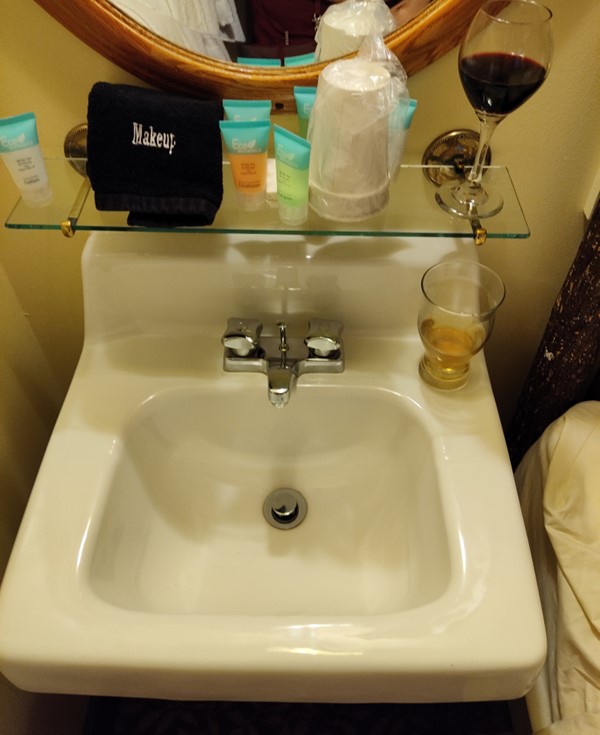 To be continues tomorrow, or sometime.
[210.2]
For more blog entries, click here.